Steel Products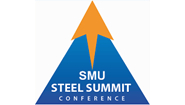 2021 SMU NexGen Leadership Award – Nominations Open
Written by John Packard
June 29, 2021
---
As we return to offices and in-person contact after more than a year of pandemic-induced anxiety, it is important to recognize the young people within your organization who stand out as the next generation of leaders.
These are young people who already know how to inspire others, to lead by example, and to develop innovative solutions to issues affecting your company.
You can recognize those 35 years or younger whose drive, determination and leadership are making a difference by nominating them for the 2021 SMU NexGen Leadership Award, which is sponsored by the Steel Manufacturers Association (SMA).
2021 will be the third year we recognize young talent within the greater steel community. The community includes manufacturing companies, steel distributors, steel mills, trading companies, toll processors and others who are involved with flat-rolled and plate steel products.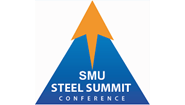 The Nomination Process
Nominations can come from someone within the company where the nominee is currently employed, or individuals can nominate themselves for the award.
Successful nominations should include clear examples of how the nominee demonstrated excellence and leadership. It is important to clearly define why the nominee should be considered for the award. Namely, examples of his or her success within the company. We have provided the nomination for Meredith Meade, who was our first award winner, as an example of what it takes to present a successful nomination to the judges.
In 2019, Meredith Meade of Tempel Steel became the first recipient of the SMU NexGen Leadership Award. You can learn more about Meredith and view her application by clicking here.
In 2020, we honored Stephen Sterling of Quality Metals Stamping with our second SMU NexGen Leadership Award.
You can see videos of both winners by clicking here.
2021 SMU Steel Summit Conference – All Nominees Receive
Every nominee is invited to attend the SMU Steel Summit Conference in Atlanta (or virtually) for half the normal ticket price (normal price is $1,395 per person). After you have nominated someone, please reach out to conferences@crugroup.com. They will provide you with more detail on how to register the nominee for the 2021 SMU Steel Summit Conference.
On Monday, Aug. 23, the first day of the conference, all nominees are invited to attend a VIP reception that will include representatives of the SMA, sponsors of the SMU Steel Summit Conference, various speakers, and SMU/CRU staff.
2021 SMU Steel Summit Conference – Final Three Receive
In early August, the judges will select three finalists from the nominations. Those three will receive free tickets to the 2021 SMU Steel Summit Conference and their airfare (coach) and hotel costs will be reimbursed.
2021 SMU NexGen Leadership Award Winner Will Receive
Mentorship Day with Barbara Smith, Chairman, President & CEO, Commercial Metals Company
Recognition during the SMU Steel Summit Conference
Invitation to attend the 2022 SMU Steel Summit Conference
Invitation to attend one of the SMU steel training workshops (Steel 101, Steel Hedging 101, Steel Hedging 201, and any new workshops that are on the drawing board for 2021/2022)
Recognition in the form of a trophy or plaque that can be proudly displayed on your desk or office area
Recognition in the Steel Market Update newsletter, website, and social media
A video of the award presentation
Nominations must be received by July 16, 2021.
You can learn more about the nomination process, where to send your nominations, requirements and past winners at: https://events.crugroup.com/smusteelsummit/awards.
By John Packard, John@SteelMarketUpdate.com

Latest in Steel Products