Steel Products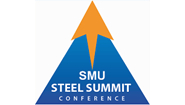 SMU Steel Summit Conference Update: Registrations, Hotels
Written by John Packard
July 1, 2021
---
The 2021 SMU Steel Summit Conference is seven weeks away and the SMU and CRU events teams are fully focused on making this year's event one to remember. As always, the place to be on Aug. 23-25 will be the Georgia International Convention Center, which is located right next to the Atlanta International Airport (ATL).
Registrations for the SMU Steel Summit Conference have been active this week as we push through 700 registered executives from manufacturing, steel service centers, steel mills, trading companies, toll processors and suppliers to the industry. Over the past few days, we registered executives from the following companies (the * means more than one person): Ag Growth International*, Ameristar Perimeter Security, ASSA ABLOY Door Group*, Bailey Metal Products, Bull Moose Tube*, Cleveland Steel Container*, Dalco Metals, Inc., Ferragon Corporation*, Holt Logistics, Hyundai Steel USA, PACO Steel & Engineering Corp.*, Stelco*, Trek Metals Inc.*, United States Steel Corporation, and Vulcan Steel Products. We also saw the following companies add attendees: ArcelorMittal USA*, California Steel Industries*, Kingspan*, Macsteel International USA*, Olympic Steel Inc.*, and Ryerson Inc.*.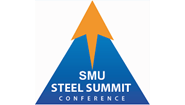 Over the past year, we gained a tremendous amount of experience hosting virtual events. This experience is also being used in this year's conference as we are offering it as both an in-person event as well as a virtual event for those who are unable to travel to Atlanta.
The virtual experience will also be available to those who attend the event in person. We noticed in past years that many of those attending chose to have meetings with their suppliers/customers during the event and in the process, they miss speakers/panels. This year you will be able to either stream the speaker/panel through your computer while you are in a meeting, or you can access the missed segment on an on-demand basis through the virtual platform.
The virtual platform will also contain information on the registered attendees (both virtual and live), program, speakers, speaker presentations, sponsors, etc. You will also be able to email other attendees through the platform (we will open the platform weeks before the actual event takes place).
You can register for the 2021 SMU Steel Summit Conference (virtual or in-person) by clicking here.
The Gateway area hotels continue to fill up. However, I tend to check on the status of each hotel every few days and at times one of the hotels can have a cancellation, which could open up a few rooms. I recommend you reach out directly to each hotel to check availability if you are trying to make a reservation. We checked on the hotels this morning and this is what we found:
Atlanta Airport Marriott Gateway Hotel is sold out.
Renaissance Atlanta Airport Gateway Hotel is sold out.
SpringHill Suites Atlanta Airport Gateway Hotel is sold out.
AC Hotel Atlanta Airport Gateway has rooms from $296 per night (this is a new hotel by convention center). We are being told there are only a limited number of rooms left.
Atlanta Airport Marriott (4711 Best Road) has rooms from $224 per night (located about 2 miles from convention center).
The Westin Atlanta Airport Hotel (4736 Best Road) has rooms from $156 per night (about 2 miles from convention center).
To learn more about the 2021 SMU Steel Summit Conference, please go to:https://events.crugroup.com/smusteelsummit/home

Latest in Steel Products