Steel Mills

Nucor to Slash CO2 Emissions, Eyes Profits in Green Economy
Written by Michael Cowden
July 15, 2021
---
Nucor plans to slash Scope 1 and Scope 2 greenhouse gas emissions at its steel mills by 35% by 2030. North America's largest steelmaker also aims in the following years to be "net zero" when it comes to carbon emissions.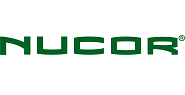 "Our GHG intensity is less than one-third the world average, but we are committed to going further," Nucor President and CEO Leon Topalian said in a statement.
The Charlotte, N.C.-based steelmaker said it emits 0.47 tons of CO2 per ton of steel produced – more than three times below a global average of 1.69 tons and more than four times below an integrated mill average of 2.15 tons.
The company said it would also continue to report and reduce Scope 3 emissions as well.
Scope 1 refers to emissions generated directly by a producer such as a steel mill. Scope 2 refers to emissions related to the energy that powers that company. And Scope 3 includes other emissions associated with a mill's manufacturing process—such as emissions embedded in imported pig iron.
Nucor said it plans to slash carbon emissions even though it already meets and exceeds standards benchmarked against the Paris Agreement on climate change.
The company will do that by increasing energy efficiency, by using carbon capture and storage, and by reducing carbon emissions not only at its mill but also along its raw materials supply chains. Nucor said it would also support new renewable energy projects, noting that it is already the seventh largest corporate buyer of renewable energy in the U.S.
The steelmaker's embrace of green energy is not entirely altruistic, given the steel-intensive nature of some renewable energy projects. Nucor said its new plate mill in Brandenburg, Ky., will be among the few in the world capable of making towers and foundations for offshore wind farms.
The $1.35-billion plate mill – expected to have capacity of 1.2 million tons per year – is slated to ramp up in late 2022, according to SMU's new capacity table.
SMU President, Publisher and Founder John Packard has said offshore wind farms alone could consume as many as 1.5 million tons in the years ahead.
Solar projects, meanwhile, should bolster demand for galvanized tubing that will be made at a new tube mill at Nucor's steel mill in Ghent, Ky. The new tube mill, expected to have capacity of 250,000 tons per year, is slated to start up in mid-2023.
And the steelmaker will also continue to make inroads in the automotive sector with advanced high-strength steels (AHSS) necessary for lightweighting – and previously available only from integrated mills.
"We continue to push recycled steel into products where it was never considered viable," Topalian said. "While most of the world still relies on higher-emitting technologies of the past, we are continuing to lead the way with steel as a building block for a modern, greener economy."
Nucor is not the only North American steelmaker that has committed to aggressive decarbonization goals.
Here are just a few recent examples: Steel Dynamics Inc. (SDI) also aims to slash carbon emissions by 2030 and to be carbon neutral by 2050. Canadian flat-rolled steelmaker Algoma Steel is considering switching to EAF production from integrated steelmaking. And SSAB Americas plans to make fossil-free steel – thanks to carbon-free raw materials from its Swedish parent company – in 2022.
By Michael Cowden, Michael@SteelMarketUpdate.com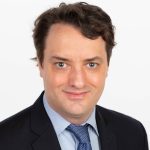 Latest in Steel Mills