Steel Mills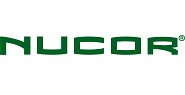 Nucor Up $100/ton on Sheet as Ukraine War Drives Costs Higher
Written by Michael Cowden
March 7, 2022
---
Nucor's sheet mill group – which now includes California Steel Industries (CSI) – plans to increase sheet base prices by at least $100 per ton ($5 per hundredweight).
The move is effective immediately and applies to all new orders, the Charlotte, N.C.-based steelmaker said in a letter to customers dated Monday, March 7.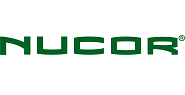 The latest increase comes less than two weeks after Nucor – following Cleveland-Cliffs Inc. – announced a $50-per-ton price hike in late February.
Other steel mills are likely to follow, market participants said.
The $150 per ton in total increases in such a short period might have sparked disbelief as recently as Feb. 21. But the invasion of Ukraine by Russian forces later that week, and the ensuing war, has the potential to shock the market as much as the COVID-19 pandemic did nearly two years ago, some said.
Sources pointed to spiraling raw materials costs for everything from pig iron and scrap to energy – and to mounting concerns about potential shortages.
"I've heard scrap might be up $100-150 per gross ton across the board," one Midwest service center source said. As for HRC prices, "people think we're going up to at least $1,500," he said, noting that rumors about of $2,000-per-ton HRC were also back in the market.
Such speculation last swirled in late August, shortly before prices peaked at $1,955 per ton in September. They have declined sharply since, and the domestic market had become accustomed to week-over-week declines. 
Other sources noted that finished steel was already becoming tight in Europe and in Turkey because of the war, which has damaged infrastructure in Ukraine, and because of sanctions rolled out against Russian leader Vladimir Putin and his inner circle, including oligarchs with ties to the steel industry. Russian steel giant Severstal, for example, is no longer selling into the European Union.
"People think it's very easy to just adjust. … But it's tough," one trader source said of global supply chains now in flux.
By Michael Cowden, Michael@SteelMarketUpdate.com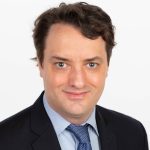 Latest in Steel Mills