Scrap Prices North America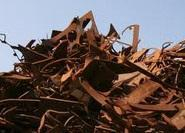 April Scrap Prices Mixed, Not What Dealers Anticipated
Written by Brett Linton
April 14, 2022
---
Ferrous scrap prices were mixed in April, with busheling up $75 per gross ton (GT), shredded scrap flat, and HMS down $20/GT. These were not the movements scrap experts had expected, with late March forecasts calling for obsolete grades up $50-$100/GT over March and busheling up $120-$200/GT.
"April ferrous markets have settled and suffice it to say it left scrap dealers for the most part unhappy, disappointed, and a little disturbed," one scrap exec in the Northeast said.
April's prices follow record increases in March due to the Ukraine-Russia war.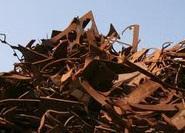 These increases put busheling scrap at $775/GT for the month of April, shred at $600/GT, and HMS at $540/GT.
"The bottom line is that the trade was complicated, and dealers offered a lot of scrap into the market, which certainly did not help their cause. The sheer volume of scrap purportedly offered delayed the trade and worked against dealers," remarked that same exec. "Demand for scrap relative to expectations was disappointing as mills pulled back buy programs once they saw the amount of scrap offered and anticipated better flows in April that will allow them to buy cheaper next month."
Another dealer commented these large scrap volumes were inevitable, saying, "when prices get this high, it's harder for dealers to resist especially when they have a lot of tons to place."
Some think this may be the peak of the market, with one dealer stating, "thanks to the US domestic trade, some slowness in European steelmaking, and the messy Asian steel market currently, the sense is that the next move for scrap prices is lower. It does not seem like prices will fall out of bed in May – export demand and US demand appear to remain solid – but improved flows should pressure scrap prices." Another dealer shared similar thoughts about the market declining in May. 
The primary force driving the ferrous scrap market higher in March and April has been pig iron scarcity, market participants agreed. Inconsistent scrap feedstock flows are also supporting higher prices. One dealer said, "it's the middle of April and we are not getting overrun with scrap flows, despite paying the highest prices we have ever paid for raw material."
Recall that scrap prices saw the largest monthly increase in our history in March, with prices up $125-175/GT over February. Prior to that, prices had declined in January and February.
While it might too early to say where May scrap prices will settle, it appears that the pig iron market has already peaked.
Brazil has sold out most of this year at $930-950 per metric ton (MT) fob southern Brazil, one source said. What does that mean for the US market? "With freight from Brazil and other logistical costs from US ports to deliver upriver to the mills, almost $1,050 MT delivered to the furnace not including financing costs. No wonder #1 busheling and bundles have room to run," he added.
SMU members can view our historical scrap prices (all the way back to January 2007) with SMU's interactive pricing tool.
By Brett Linton, Brett@SteelMarketUpdate.com

Latest in Scrap Prices North America