Steel Products Prices North America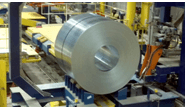 Nucor, USS-UPI Raise Galvanized Extras
Written by Brett Linton
April 18, 2022
---
On Monday, April 18, Nucor and USS-UPI both notified customers of an upward revision to their galvanized steel coating extras. New Nucor extras are effective June 4, 2022, while USS-UPI extras are effective immediately (April 19, 2022).
"Consistent with our practice to monitor the cost of zinc, we have revised our galvanized coating weight extras effective with orders acknowledged for week ending June 4, 2022" a letter from Nucor stated. New price extras can be accessed on the Nucor website here under the 'Sheet' tab.
Nucor had previously adjusted their coating extras in late February, with those extras going into effect on April 9, 2022. USS-UPI had adjusted their extras on March 1, 2022, effective immediately. Steel Dynamics, US Steel, California Steel Industries, and USS-UPI also adjusted their extras around this time. An up to date comparison of galvanized extras by mill is available here on our website.
SMU has analyzed the old and new extras below. Select Nucor extras were flat or increased between 5-13%, with an average increase of 7%. Most increases apply to 0.1309″ and lighter thickness products.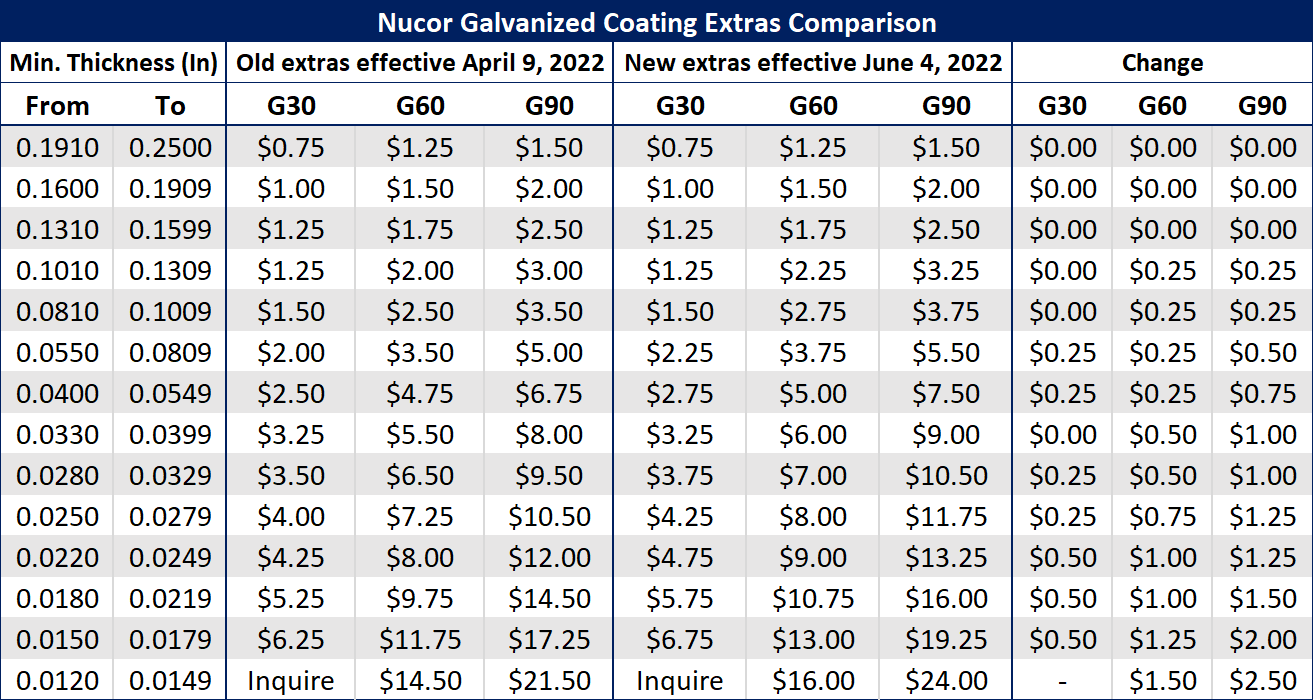 Select USS-UPI extras increased by 8% on average. Note that the lightest gauge G30 extra actually declined from the previous published extras, while all other products were flat or increased between 5-13%.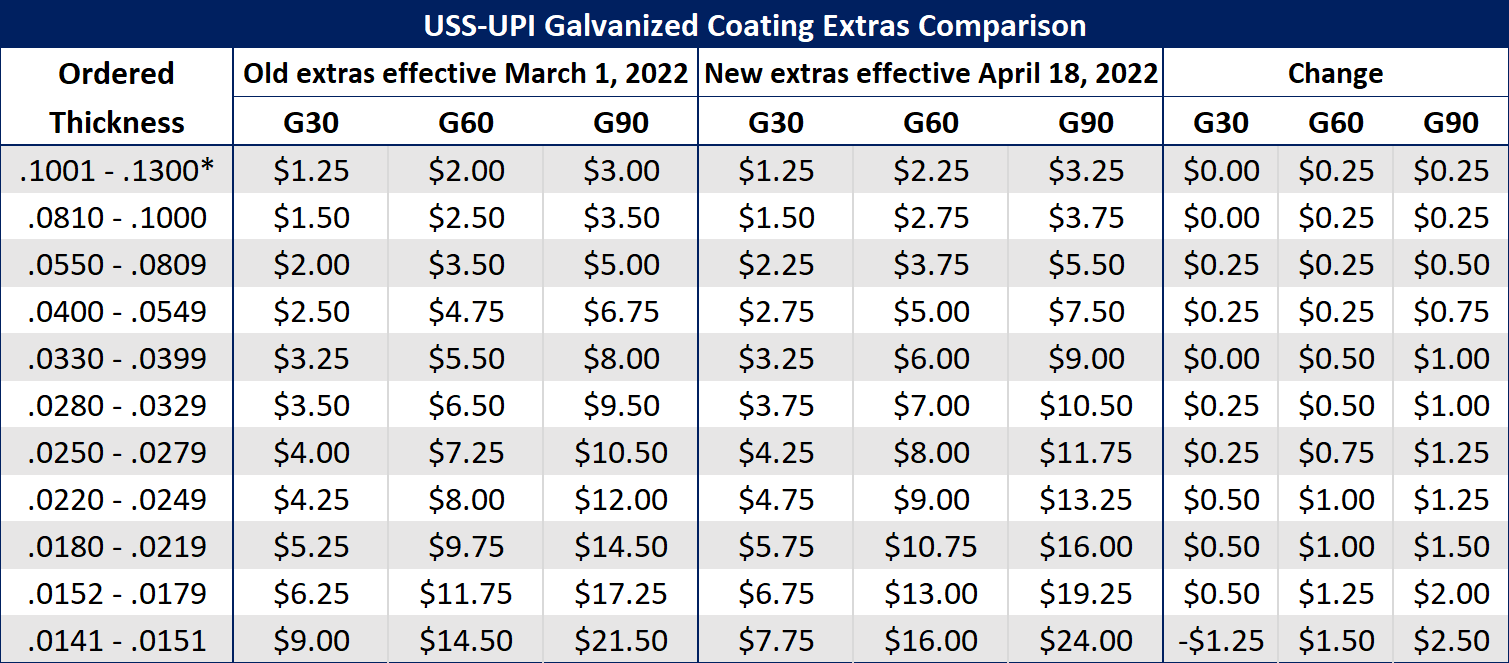 By Brett Linton, Brett@SteelMarketUpdate.com 
Latest in Steel Products Prices North America