Service Centers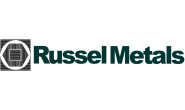 Russel Metals Reports Strong Q1 Results, Record Revenue
Written by David Schollaert
May 3, 2022
---
Russel Metals reported solid first-quarter earnings results and record revenue. All three of the Canadian service center's business segments generated strong operating results, driving net earnings of $98.7 million CAD ($76.9 million USD), down 2.9% sequentially but up more than 22% year-on-year (YoY).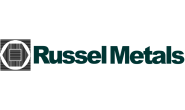 Revenue during the first quarter reached $1.34 billion ($1.04 billion), a 51.3% increase versus the same year-ago period and 16.7% above the previous high of $1.15 billion ($90 million) set in the fourth quarter of 2021.
Mississauga, Ontario-based Russel posted its best first-quarter earnings ever on solid market conditions, especially in the final month of the quarter, which was a good time for steel.
Each of Russel's business segments generated sizable improvements and strong operating profit as compared to the same period a year ago and against the prior quarter.
Metals service centers had a 13% increase in tons shipped quarter-over-quarter (QoQ), and a 19% boost after taking into account a full quarter contribution from the acquisition of Boyd Metals. The steel distribution segment benefited from strong customer demand. And Russel's energy products segment saw higher QoQ revenue on improved prices and activity in both the US and Canadian oil and gas sectors.
Commenting on market conditions, Russel executives noted that reduced inventory in the supply chain linked to Russia's invasion of Ukraine pushed steel prices back up in March after declines early in Q1. Strong demand and tight supplies then continued to lift prices further.
Russel expects demand to remain strong for its metals service centers segment. Steel prices and margins should remain above historical levels in the near term, maintaining a trend seen over roughly the last year.
New projects in the oil and gas sector and a short spring breakup should result in gradually improving demand in Russel's energy products segment over the near-to-medium term, the company said.
The spring breakup refers to a period of muddy conditions following the winter thaw that temporarily slows drilling activity in western Canada.
Russel operates 46 Canadian locations and 17 US locations. It was ranked No. 6 in the Metal Center News Service Center Top 50 in 2021 with annual revenues last year of around $4.21 billion ($3.28 billion).
By David Schollaert, David@SteelMarketUpdate.com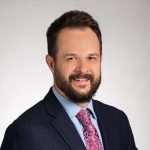 Latest in Service Centers