Well, earnings season is now well underway. We've seen the early reporters like steel processor Worthington Steel (who announced it will be splitting off its steel segment and creating two separate, publicly traded businesses), as well as tube producer Webco, and steel and metal manufacturer Commercial Metals Co. all report strong results in their latest earnings.
US flat-rolled steel company NLMK USA provided its third-quarter sales update ahead of its earnings report, noting a considerable decline in Q3 and year-to-date sales.
And most notably, steel producers SDI and Nucor provided their Q3 results today.
With Cleveland-Cliffs, SSAB, Schnitzer Steel Industries, Reliance Steel & Aluminum, and US Steel next week, to name a few, followed by Olympic Steel, Ryerson, and Russel Metals in the coming weeks, we'll be sure to keep track of them all for you and bring you up to speed on their more newsworthy updates.
But thus far there have been some notable updates (I'll get to those in just a second), and there's also been somewhat of a common theme in them all: Forward-looking statements that paint a more complex steel market ahead that is expected to yield lower earnings in the fourth quarter and potentially beyond.
In today's earnings calls, we saw SDI report that lower results within its flat-rolled business were offset by strong steel fabrication results. And while sales were 11% higher year-on-year (YoY), net income was down 8%.
The Fort Wayne, Ind.-based steelmaker and recycler said it continued to be impacted by the start-up of its newest sheet mill in Sinton, Texas. And potentially even more telling was that the company said the Sinton mill has only been running at 65% this month.
Despite that, the company's overall Q3 utilization rate was 93%, down just two percentage points from the 95% rate achieved in Q2, because of its diversified product portfolio mix.
SDI also said that it plans to announce the location of its new aluminum flat-rolled mill within the next few weeks. Most of the planning and equipment selection and purchasing have already been made. The location for the planned new mill with annual production capacity of 650,000 metric tons will be somewhere in the Southeastern US.
Nucor said that although it experienced another quarter of strong earnings, it saw lower Q3 earnings on reduced margins and overall shipments.
Nucor's steel mill shipments totaled 6.4 million tons in Q3, down 8% sequentially and down 11% YoY. It said that the outlook points to "increasingly challenging market conditions amid economic uncertainty."
But what may have garnered more attention during the Charlotte, N.C.-based company's earnings conference call with analysts was its laundry list of capital investment projects – which it says positions it well to seize market opportunities as they evolve.
While Nucor's new $1.35 billion plate mill in Brandenburg, Ky., is on budget and on track to start up in late Q4 with "meaningful production" in the first quarter of 2023, Gallatin's full run rate was pushed back to Q1 2023 due to delays centered around equipment sequencing. Recall that the company had originally anticipated a full run rate production by the end of 2022.
Nucor will be adding a melt shop to its Kingman, Ariz. facility. The new $100 million melt shop will have the capacity to produce 600,000 tons annually. It is leveraging the rolling mill's existing footprint to meet growing demand for rebar in the western US, the company said.
The new galvanizing line at Nucor's Berkley sheet mill in Huger, S.C., is expected to begin operations in mid-2025. Once complete, the new Berkley line will be Nucor's eighth wholly-owned galvanized line.
Recall that an additional galvanizing line will be constructed in the western US. Nucor said further details will be announced at a future date.
And the widely criticized CHI Overhead Doors acquisition the company closed on in June is already realizing supply-chain efficiencies because of the acquisition, the company said, not to mention the new asset is on track for a record 2022, ahead of its acquisition model expectations.
With a slew of earnings still to go, I'm sure there will be no shortage of market info and maybe a few surprises here and there. Not to mention our ongoing watch of labor talks between the United Steelworkers union and US Steel.
SMU Events
Our Introduction to Steel Hedging Training Course will be running virtually on our customized platform on Nov. 30 – Dec. 1. This workshop is tailored for those looking to understand financial derivatives as an instrument to hedge price risk, protect margins, protect inventories, or offer long-term pricing to their customers. You can click here for more information.
Also, don't forget to mark Feb. 5–7 on your calendar. That's when SMU, together with the Port of Tampa Bay, will be hosting the Tampa Steel Conference. It's a growing event, and a great reason to get out of the cold and catch up with hundreds of your closest friends in steel. You can register here.
As always, a big thank you from all of us at SMU for your business.
By David Schollaert, David@SteelMarketUpdate.com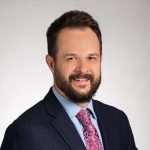 Latest in Final Thoughts