Economy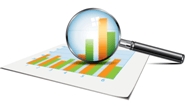 SMU's October at a Glance
Written by Brett Linton
November 1, 2022
---
Steel prices declined each week in October, with all sheet products now back in line with late-2020 levels. Hot rolled prices averaged $736 per net ton ($36.80 per cwt) in October, falling from $765 in the beginning of the month to $710 as of last Tuesday. The SMU Price Momentum Indicator for sheet products was adjusted from Neutral to Lower on Oct.11 in light of increased supply, weaker demand, and lower raw material costs. Price Momentum on plate remains at Lower since our May revision.
Raw material prices were mixed this month, following declines seen in prior months. Scrap prices fell another $25–45 per gross ton from September, with busheling selling at a discount to shred. Sources expect scrap prices to decline again in November. Zinc and aluminum spot prices ticked up throughout October, but both products remain near the lowest prices seen over the past year. You can view and chart more multiple products using our interactive pricing tool here.
The SMU Buyers Sentiment Index remained positive but bounced around throughout the month, down compared to months prior. Current Buyers Sentiment fluctuated betwen +51 and +56, Future Sentiment hovered between +61 and +69. Our Buyers Sentiment 3MMA Index (measured as a three-month moving average) has been trending downward since May. The latest reading was down to +56.50 as of last week, the lowest level recorded since mid-October 2020.
Hot rolled lead times averaged 4.1 weeks in October, remaining relatively short historically. SMU expects these short lead times to hold somewhat steady throughout the remainder of the year. A history of HRC lead times can been found in our interactive pricing tool.
A high percentage of buyers continue to report that mills are willing to negotiate on prices. 82% of the flat-rolled buyers we polled reported that mills were willing to talk price to secure an order, according to our latest survey.
Key indicators of steel demand remain positive overall, though not at the bullish levels seen earlier this year. The energy market continues to slowly recover. And while construction has slowed, activity has remained at solid levels. Imports eased further in September and are expected to decline even further, though export volumes and apparent steel supply remain healthy.
See the chart below for other key metrics in the month of October: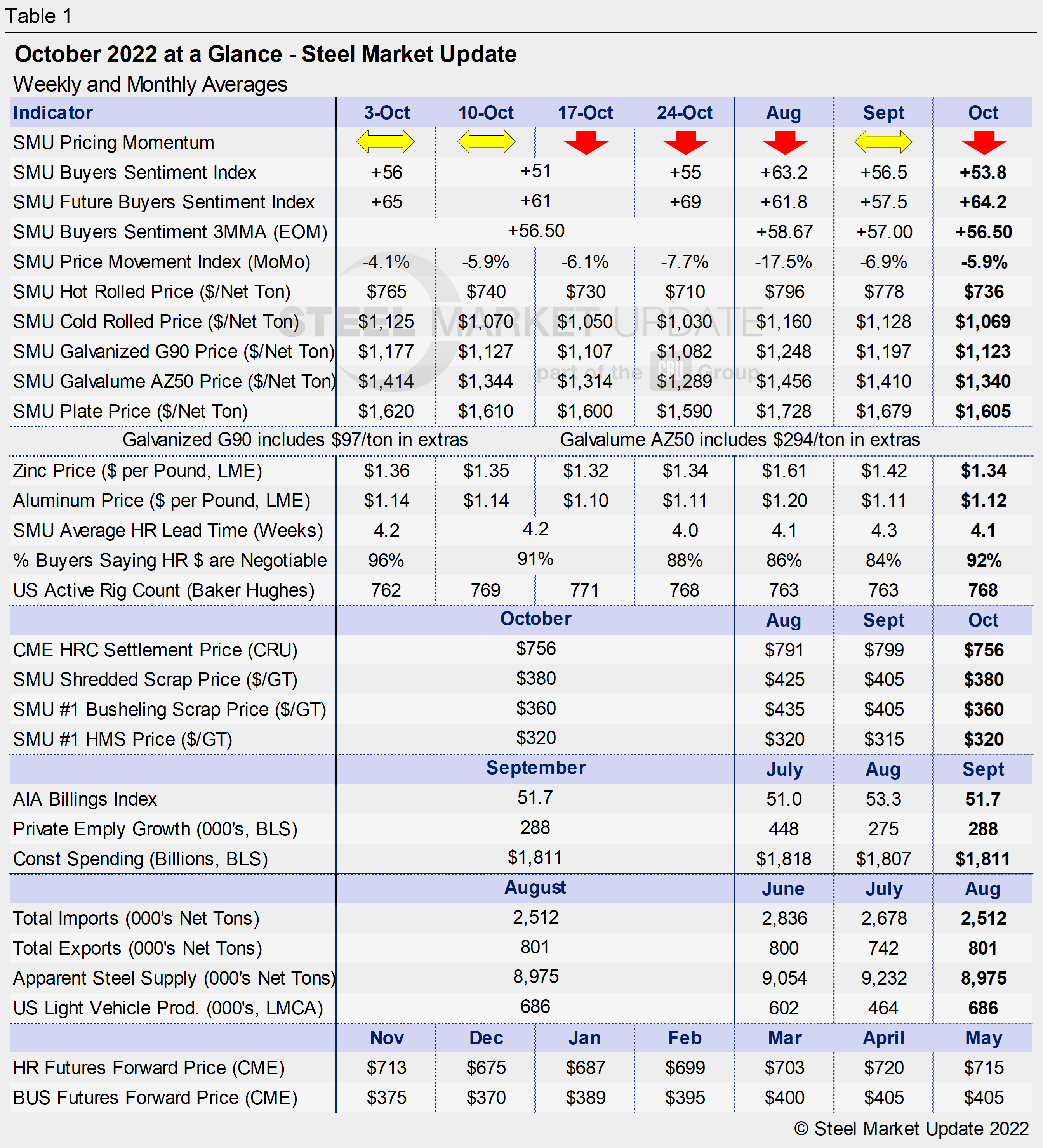 By Brett Linton, Brett@SteelMarketUpdate.com

Latest in Economy