Steel Products Prices North America
Senators Urge Duties on Downstream Electrical Steel Imports
January 17, 2023
---
Two Democratic senators have asked that imports of downstream grain-oriented electrical steel (GOES) products be hit with Section 232 national security tariffs.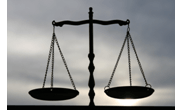 Senators Sherrod Brown (D., Ohio) and Bob Casey (D., Pa.) sent a letter to the US Commerce Department on Jan. 12 to address this issue.
Section 232 tariffs of 25% on imported steel were implemented by the Trump administration in 2018. But the tariff regime did not include GOES laminations and cores, they noted in the letter.
"We share your concerns about the threat posed to US national security by unfair trade in electrical steel derivative products, and urge you to take steps to address improper imports of these derivative products, and ensure the security of our nation's transformer supply chain," the senators wrote to Commerce Secretary Gina Raimondo.
They said that the transformer supply chain is critical to US national security and that the country should maintain domestic production capacity for key materials, including downstream GOES products.
"The impact of these downstream imports has injured Cleveland-Cliffs, the sole remaining producer of electrical steels, including GOES and Non-Oriented Electrical Steel (NOES), in North America," the senators added.
Cliffs' Butler Works in Pennsylvania makes electrical steel, and its Zanesville Works in Ohio has finishing operations for electrical steel.
The senators said that to halt unfair trade practices, and support domestic manufacturing, Commerce "must follow through on its findings that the unfair imports of downstream GOES products, such as laminations and cores from Canada and Mexico, pose a national security threat to the United States."
By Ethan Bernard, Ethan@SteelMarketUpdate.com
Latest in Steel Products Prices North America