I've written in my last two columns about various factors that indicate the price rally that began after Thanksgiving might be running out of steam.
You know the list by now: low capacity utilization, lead times not pushing out in tandem with prices, and a consensus that prices will peak this month or next.
All of those things might challenge attempts by some mills to achieve $800 per ton ($40 per cwt) HRC, and suggest the market cycle back down soon.
Let's consider the counterargument for a moment. Let's say mills not only get $800 per ton but also push for a fourth round of price hikes and aim for hot-rolled coil at $850 per ton.
I'm not saying that will happen. But what factors might support such a move?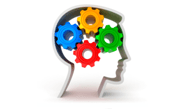 I think we saw Steel Dynamics Inc. (SDI) and Nucor put forward those arguments in their earnings calls today – sometimes directly and sometimes indirectly.
SDI chairman, president, and CEO Mark Millett noted that production problems at Mexican steelmaker Altos Hornos de México (AHMSA) have resulted in decreased imports from Mexico. That void might be felt most acutely along the southern border but extends north to the Midwest, he said.
The Fort Wayne, Ind.-based steelmaker also said that its new steel mill in Sinton, Texas, had finally "turned the corner" with its hot mill after a difficult startup. The company said it expected a significant increase in output from Sinton beginning in the second quarter.
Read between the lines and you've got fewer tons from AHMSA, and Sinton perhaps not able to fill that void in the first quarter. We'd been expecting to see a glut in the southwestern US and northern Mexico as new capacity slugged it out with existing capacity for market share.
That might happen one day. But we're sure not seeing it yet.
Troubled startups are hardly unique to SDI. Case in point: Nucor chairman, president, and CEO Leon Topalian said the company's Gallatin sheet mill in Ghent, Ky., is running behind schedule with plans to roughly double capacity to 3 million tons per year.
Will new capacity at Nucor and at SDI ramp up to its full capacity later this year? These are big companies with a lot of operational and engineering talent. I have little doubt that they'll get things together. But it's not going to happen in Q1.
I noted in a prior Final Thoughts that there'd been a surprising lack of weather-related outages this year. That stems from a mostly mild winter in the Midwest.
Storms have a way of rippling across the supply chain. Recall the deep freeze on the Great Lakes in 2013-14 or the cold snap that hit Texas and northern Mexico in early 2021. Each sent sheet prices soaring.
We didn't have that this year – or haven't yet. But the various production issues, whether at existing mills or at new capacity that is slow to ramp up, seem to be having a similar effect.
Does this mean that $800-850/ton HRC is in the cards? Not necessarily. Does it mean the rally we've seen since late November might extend a little longer than expected? It's worth at least considering that possibility.
By Michael Cowden, michael@steelmarketupdate.com