Steel Mills
SDI Aluminum Mill Set to Cost Up to $2.5B, Mid '25 Startup Slated
Written by Michael Cowden
January 29, 2023
---
The cost and scope of Steel Dynamics Inc.'s flat-rolled aluminum mill in Columbus, Miss., and related scrap processing operations, have increased.
The total cost of the project is now expected to be $2.5 billion, up from an initial $2.2 billion, SDI chairman, president, and CEO Mark Millett said during the quarterly earnings call last week.
The increased cost results largely from additional scrap processing, treatment, and segregation equipment slated to be installed at two satellite recycled slab-casting facilities, he said.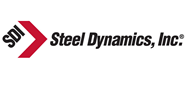 Recall that the Fort Wayne, Ind.-based steelmaker has said the Columbus aluminum rolling mill will cost $1.9 billion. Much of the rest of the money for the project is going toward two facilities that will cast slabs from recycled aluminum scrap.
One will be placed in the southwestern US, the other in San Luis Potosí, Mexico. SDI has not announced the exact location of the US slab-casting operation. But letters of intent have been signed for both, and due diligence is underway, Millett said.
Both locations should be able to take advantage of ample nonferrous scrap in Mexico and on the West Coast of the US, he added.
The Mexican slab-casting facility is expected to start operations in the second half of 2024, and the US slab facility in early 2025. The entire project, including the rolling mill, is on track for a "pretty firm" startup date in mid-2025, Millett said.
The case for the project remains strong, he said, noting that the US aluminum production landscape in some ways resembles the steel environment that SDI helped disrupt in the 1990s with the construction of its electric-arc furnace (EAF) sheet mill in Butler, Ind.
"It is an industry that has essentially older assets, (and) there has been little reinvestment over the years," Millett said, noting that existing aluminum mills were also burdened with "heavy" legacy costs.
Sheet production in the steel industry three decades ago was dominated by integrated mills with older assets, unionized workforces, and heavy pension liabilities. Non-union EAF mills such as SDI have since become an important part of the sheet landscape.
The US aluminum industry is different from steel in one critical way. There is a supply deficit. "Every other market in steel has always been oversupplied, and we have had to use our culture and low-cost strategies to penetrate those markets," Millett said.
The "clear" supply deficit should also result in a "very quick" turn to profitability at the Columbus rolling mill, he said.
While the location of the US satellite slab casting facility might be unknown, SDI is unwavering in its commitment to building the new mill in Columbus. That's not only because of generous incentives but also because of factors such as rail links to Mexico and Canada, the latter of which is an important source of primary aluminum.
The site in addition sports access to the Tennessee-Tombigee Waterway and power from the Tennessee Valley Authority, which has abundant "green energy," Millett said.
Just as important is the location next to SDI's Columbus steel mill, and the experienced workforce there
"It allows us to draw on that facility for talent and professional services," he said. "There will be a transition or transfer of many of our folks there, which will have an immediate infusion of our culture to that aluminum facility."
Editor's note: A previous version of this article said that the location of the Mexican slab-casting location had not been disclosed. That was incorrect. Millett on the call said it would be in "SLP," which is an abbreviation of San Luis Potosí. The article has been updated to reflect that.
By Michael Cowden, michael@steelmarketupdate.com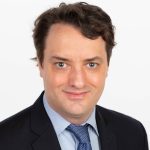 Latest in Steel Mills