SMU Data and Models
Nucor Joins Price Hike Parade, Increases Sheet $50/ton
Written by Michael Cowden
February 3, 2023
---
Nucor Corp. has joined the push to increase sheet prices by at least another $50 per ton ($2.50 per cwt).
The Charlotte, N.C.-based steelmaker, the largest in the US, said the move was effective immediately for base prices on new orders.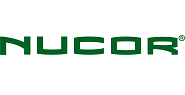 The company made the announcement in a letter to customers dated Friday, Feb. 3.
"We reserve the right to review and requote any offers that are not confirmed with either a Nucor sales acknowledgement or written acceptance by both parties," Nucor said in the letter.
Nucor's price hike follows increases of the same amount announced on Thursday by Cleveland-Cliffs and NLMK USA.
Cliffs set a target base price of $850 per ton for hot-rolled coil. NLMK USA upped the ante to $875 per ton. Nucor did not announce a target price for hot band.
Nucor's move is also notable because it and Cliff's had in recent months been announcing price hikes at different times. Steel mills in the past have typically announced price hikes within days of each other.
Steel Market Update's hot-rolled coil price currently stands at $780 per ton, up 12% from $695 per ton at the beginning of the year and up 27% from a 2022 low of $615 per ton recorded in November, according to our interactive pricing tool.
We update our prices on Tuesday, so our current price does not reflect the latest round of increases. We will update prices again next week, when the impact of the increases should be more pronounced.
By Michael Cowden, michael@steelmarketupdate.com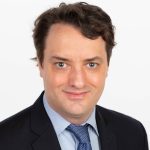 Latest in SMU Data and Models