Steel Products Prices North America
Nucor Up $50/ton on Sheet, Targets $900/ton on Hot-Rolled Coil
Written by David Schollaert
February 13, 2023
---
Nucor Corp. is pushing hot-rolled coil price up by at least another $50 per ton ($2.50 per cwt), its second sheet price hike in ten days.
The Charlotte, N.C.-based company, the largest steelmaker in the US, said the move was effective immediately for base prices on new orders.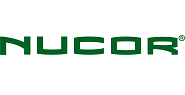 Nucor made the announcement in a letter to customers dated Monday, Feb. 13. Nucor's said it's new base price for hot band is $900 per ton. The move came after the company hiked prices by $50 per ton on Feb. 3, though at that time the steelmaker didn't announce a target price.
"We reserve the right to review and requote any offers that are not confirmed with either a Nucor sales acknowledgement or written acceptance by both parties," Nucor said in the letter.
Both of Nucor's latest price hikes have followed increases of the same amount announced by Cleveland-Cliffs and NLMK USA back on Feb. 2. At the time, Cliffs set a target base price of $850 per ton for hot-rolled coil, only for NLMK USA to raise the bar to $875 per ton shortly afterward.
It been nearly seven months since hot band was at or above $900 per ton, according to SMU's interactive pricing tool. At the time, though, prices were just about halfway into a 24-week pricing collapse from the most recent high of $1,480 per ton sent in mid-April.
Steel Market Update's hot-rolled coil price currently stands at $810 per ton, up roughly 17% from $695 per ton at the beginning of the year and up 30% from a 2022 low of $615 per ton recorded in November.
We update our prices on Tuesday, so our current price does not reflect the latest round of increases.
By David Schollaert, david@steelmarketupdate.com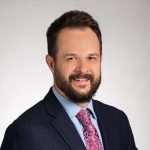 Latest in Steel Products Prices North America