Steel Mills
Ternium Announces New $2.2B EAF, DRI Units for North America
Written by Michael Cowden
February 15, 2023
---
Ternium plans to spend $2.2 billion to build an electric-arc furnace (EAF) and direct-reduced iron (DRI) module in North America.
The Latin American steelmaker said the EAF would have capacity of 2.86 million short tons (2.6 million metric tons) per year and that the DRI unit would have capacity of 2.31 million short tons (2.1 million metric tons) per year.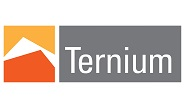 The new EAF and DRI facilities, as well as slab casting capability, are expected to be commissioned in the first half of 2026 and to support the company's hot-rolling mill in Pesquería, Mexico – outside of Monterrey – which started up in 2021.
Ternium said the project would also include construction of a port facility to handle raw materials.
"The implementation of the USMCA trade agreement and recent trends of nearshoring manufacturing capacity in the steel value chain have made the USMCA region an attractive destination for continued investment," Ternium CEO Máximo Vedoya said in a statement released with the company's fourth-quarter earnings results on Tuesday, Feb. 14.
His comments echoed those made by Ternium Mexico president César A. Jiménez earlier this month at the Tampa Steel Conference, which is produced by Steel Market Update together with Port Tampa Bay.
USMCA Regional Content Rules
Ternium has previously said it was looking to add an EAF to help achieve the more stringent USMCA regional content rules, which kick in in 2027. Namely, that 70% of steel and aluminum used in vehicles be sourced within North America.
The company had said it would make an announcement about the EAF in 2023. It had not previously disclosed the cost or scope of the project.
One key piece has yet to be confirmed: Ternium did not specify where the EAF and DRI plants would be located.
The company has already spent heavily in Pesquería. That includes not only the hot-rolling mill but also a push-pull pickling line with capacity of approximately 606,000 short tons (550,000 metric tons) per year expected to be commissioned in mid-2024.
Ternium has in addition announced plans to spend approximately $1 billion to add a cold-rolling mill with annual capacity of roughly 660,000 short tons (600,000 metric tons) and a hot-dip galvanizing line with annual capacity of about 1.76 million tons (1.6 million metric tons). Those lines are expected to start operating in late 2025, the company said.
Decarbonization
Another goal of the new EAF and DRI unit is to reduce Ternium's carbon footprint.
EAFs emit less carbon than a traditional blast furnace. And the DRI module will include carbon-capture capabilities as well as the ability to use either natural gas or hydrogen, Ternium said.
Ternium also announced that it plans to invest $150 million in a wind farm in Argentina that will not only reduce carbon emissions but also replace 65% of the electricity it currently buys from third parties there.
All told, the company aims to reduce scope 1 and scope 2 carbon emissions by 20% by 2030.
By Michael Cowden, michael@steelmarketupdate.com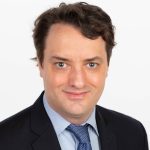 Latest in Steel Mills