SMU Data and Models
Ternium Records Skinnier Q4 Profits, Predicts Better '23
Written by Michael Cowden
February 15, 2023
---
Ternium recorded narrower profits in the fourth quarter on lower steel prices and higher costs.
The Luxembourg-based steelmaker, which operates primarily in Latin America, said it expected results to improve in 2023, echoing the comments of its competitors in their recent earnings releases.
Ternium's earnings financial results are in the table to the left. The company shipped 3.3 million short tons (3 million metric) tons in the fourth quarter, up 2% from the third quarter and up 7% from the fourth quarter of 2021.
Ternium said it shipped nearly 2.1 million short tons (1.9 million metric tons) in Mexico in the fourth quarter, its best shipping quarter ever in that market. The gains were driven by restocking and by market share gains.
The company said that 2022 started out strong but that prices fell and costs rose in the second half of the year. It expects those trends to "gradually reverse … over the next few quarters," according to commentary released with fourth-quarter and full-year 2022 earnings data on Tuesday, Feb. 14.
Ternium predicted better times in the first half of 2023, in particular in Mexico, thanks to recovering steel prices and continued restocking.
The company also sees better industrial demand in Mexico this year. It expects that trend to be amplified by new business resulting from "nearshoring" of manufacturing capacity to North America.
By Michael Cowden, michael@steelmarketupdate.com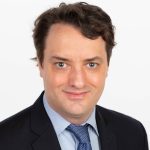 Latest in SMU Data and Models