SMU Data and Models
Reliance: Record '22, Healthy Demand Expected in '23
Written by David Schollaert
February 16, 2023
---
Reliance Steel & Aluminum Co. saw its best financial performance in 2022 on record-breaking sales of $17.03 billion, nearly 21% above 2021.
The results were achieved "across nearly every metric during a period of continued metal price volatility and broader economic uncertainty," Reliance president and CEO Karla Lewis said in earnings commentary released on Thursday, Feb. 16.
And despite macroeconomic uncertainty, inflation, continuing supply chain disruptions, and geopolitical issues, the Scottsdale, Ariz.-based company said its strong gross profit margin of 30.8% for the year was achieved despite declining prices during the second half of 2022. It came because of value-added processing, which was seen on more than 50% of the company's orders for the year.
For Q4, Reliance posted net income of $351 million on net sales of $3.61 billion. Net income was down just 19% from the same quarter last year, while sales were 10.5% higher. Net income for the year was $1.84 billion, up 30.5% vs. the same year-ago period of $1.41 billion.
The company said seasonality affected fourth-quarter shipments, as expected, while tons sold were down 8.2% sequentially, in line with expectations.
Fourth-quarter carbon steel sales totaled $1.942 billion — down 18.1% from Q3 and down 18% from Q4 2021. Tons sold totaled more than 1.03 million, off 8.4% sequentially but a jump of 1.8% year on year. Carbon steel plate and carbon structurals each accounted for 11% of Q4 sales, followed by steel tubing at 10%; hot-rolled sheet and coil at 8%; carbon steel bar at 5%; galvanized sheet and coil at 4%; and cold-rolled sheet and coil at 3%. Stainless steel and aluminum products were each 16% of total sales, respectively.
Non-residential construction, which includes infrastructure, is Reliance's largest end market. Demand from the sector was at "healthy levels and slightly improved" from year-ago levels, Reliance said. The company expects this to continue due to a healthy backlog in new projects.
The broader manufacturing sectors were rather flat vs. the same year-ago period, as the company expects underlying demand to remain stable in the current quarter.
Reliance expects healthy demand trends to continue into Q1 2023 despite prevailing headwinds. The company sees estimated tons sold up 11% to 13% sequentially, and up 1% to 3% vs. the same year ago level in Q1 2022, which the company said exceeds typical seasonal recovery.
Reliance is the largest metals service center company in North America, with 315 locations in 40 states and 13 countries.
By David Schollaert, david@steelmarketupdate.com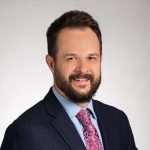 Latest in SMU Data and Models