Steel Mills
Cliffs Joins Nucor, Sheet Up $100/ton and Seeks $1,000/ton HRC
Written by David Schollaert
February 21, 2023
---
Cleveland-Cliffs didn't take long to join Nucor in increasing spot prices for steel sheet by at least another $100 per ton ($5 per cwt).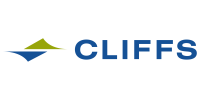 The Cleveland-based steelmaker, like Nucor, is also targeting a base price of $1,000 per ton for hot-rolled coil (HRC).
Cliffs said the increase was effective immediately and applied equally to all new orders of hot-rolled, cold-rolled and coated products in a press release dated Tuesday, Feb. 21. It did not, however, provide target base prices for cold-rolled and coated material.
The move comes just about a week after Cliffs announced a $50-per-ton price hike and a target HRC price of $900 per ton on Feb. 13.
Like Nucor, this is Cliffs' third price hike notice for the month, now up $200 per ton since its initial increase on Feb. 2.
By David Schollaert, david@steelmarketupdate.com
Latest in Steel Mills