Steel Mills
Cliffs Up $100/Ton on Sheet, Targets $1,100/Ton HRC
Written by David Schollaert
February 27, 2023
---
Cleveland-Cliffs aims to push its hot-rolled coil price up by at least another $100 per ton ($5 per cwt) in its fourth sheet price hike this month.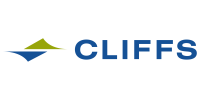 Cliffs made the announcement in a press release on Monday, Feb. 27, just six days after announcing another $100-per-ton increase. Cliffs said its new target base price for hot band is now $1,100 per ton.
The increase was effective immediately, the Cleveland-based steelmaker said, and applied equally to all new orders of hot-rolled, cold-rolled, and coated products. It did not, however, provide target base prices for cold-rolled and coated material.
Cliffs has now hiked sheet prices by $300 per ton since its initial increase on Feb. 2. We track North American steel mill price increase announcements on flat-rolled and plate products. You can view them here.
It has been more than eight months since hot band was at or above $1,100 per ton, according to SMU's interactive pricing tool. At the time, though, prices had just begun a 24-week pricing collapse from the most recent high of $1,480 per ton set in mid-April.
Steel Market Update's hot-rolled coil price currently stands at $875 per ton, up roughly 26% from $695 per ton at the beginning of the year and up 42% from a 2022 low of $615 per ton recorded in November.
We update our prices on Tuesday, so our current price does not reflect the latest round of increases.
By David Schollaert, david@steelmarketupdate.com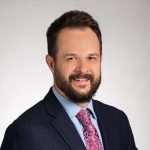 Latest in Steel Mills