SMU Data and Models
Steel Buyers Say Few Mills Willing To Negotiate Lower Prices
March 2, 2023
---
Steel buyers are finding mills much less willing to negotiate lower prices this week, according to SMU data. 
Respondents to our latest survey reported that most mills were unwilling to negotiate lower sheet prices. Some said plate mills were still willing to cut deals.
Every two weeks, SMU asks steel buyers whether domestic mills willing to negotiate lower spot pricing on new orders? This week, 29% of steel buyers (Figure 1) across both sheet and plate markets reported that mills were willing to negotiate lower prices on new orders, down from an average rate of 45% two weeks ago.
This is the second consecutive week when that number was below 50%. It is evidence that mills are digging in their heels on spot pricing following multiple rounds of price hikes in February.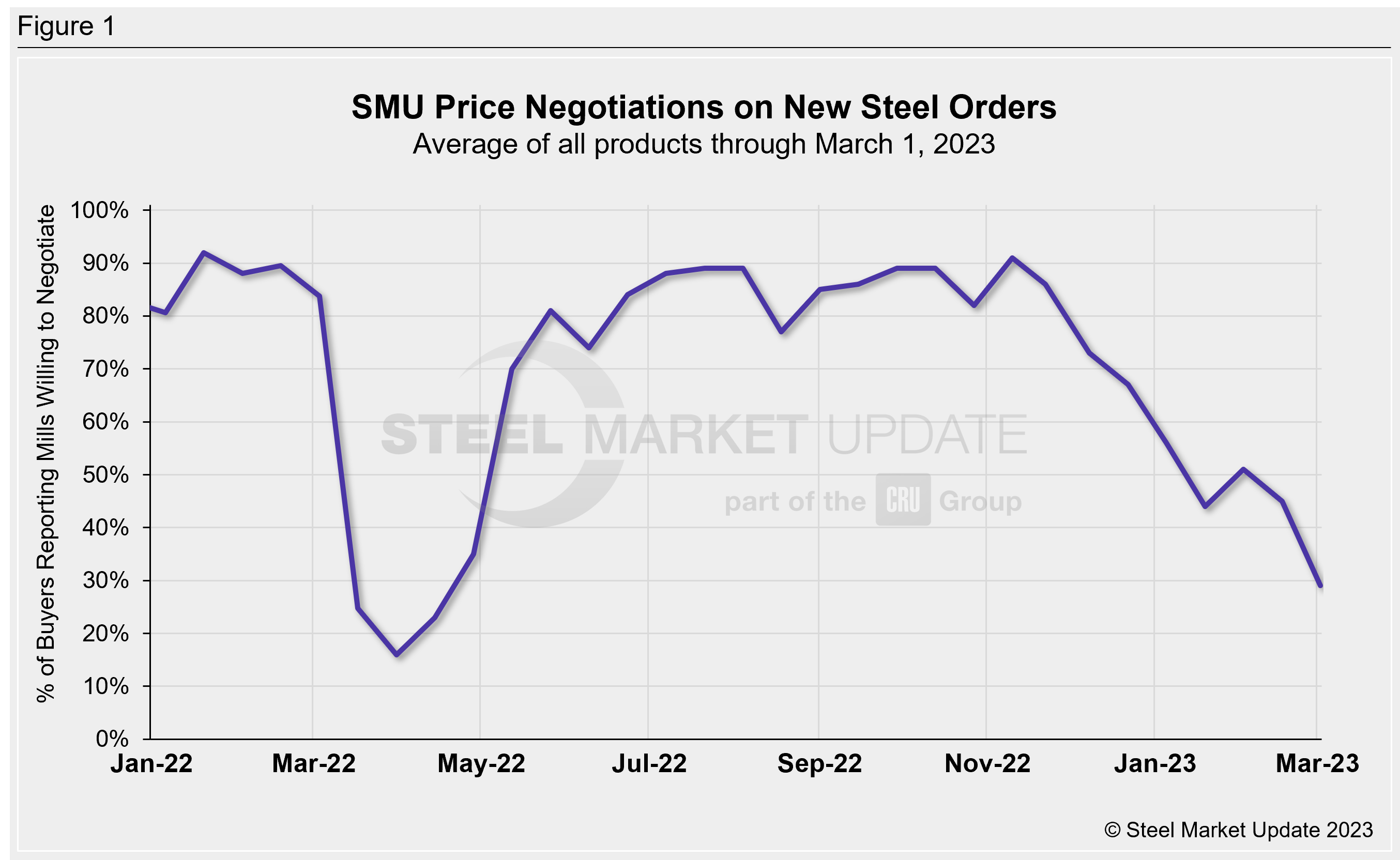 Figure 2 below shows negotiation rates by product. Hot rolled fell 21 percentage points to 24%, cold rolled dropped 20 percentage points to 25%, galvanized sank 12 points to 36%, and Galvalume dropped precipitously – 33 percentage points to 17%. Plate was unchanged at 40%.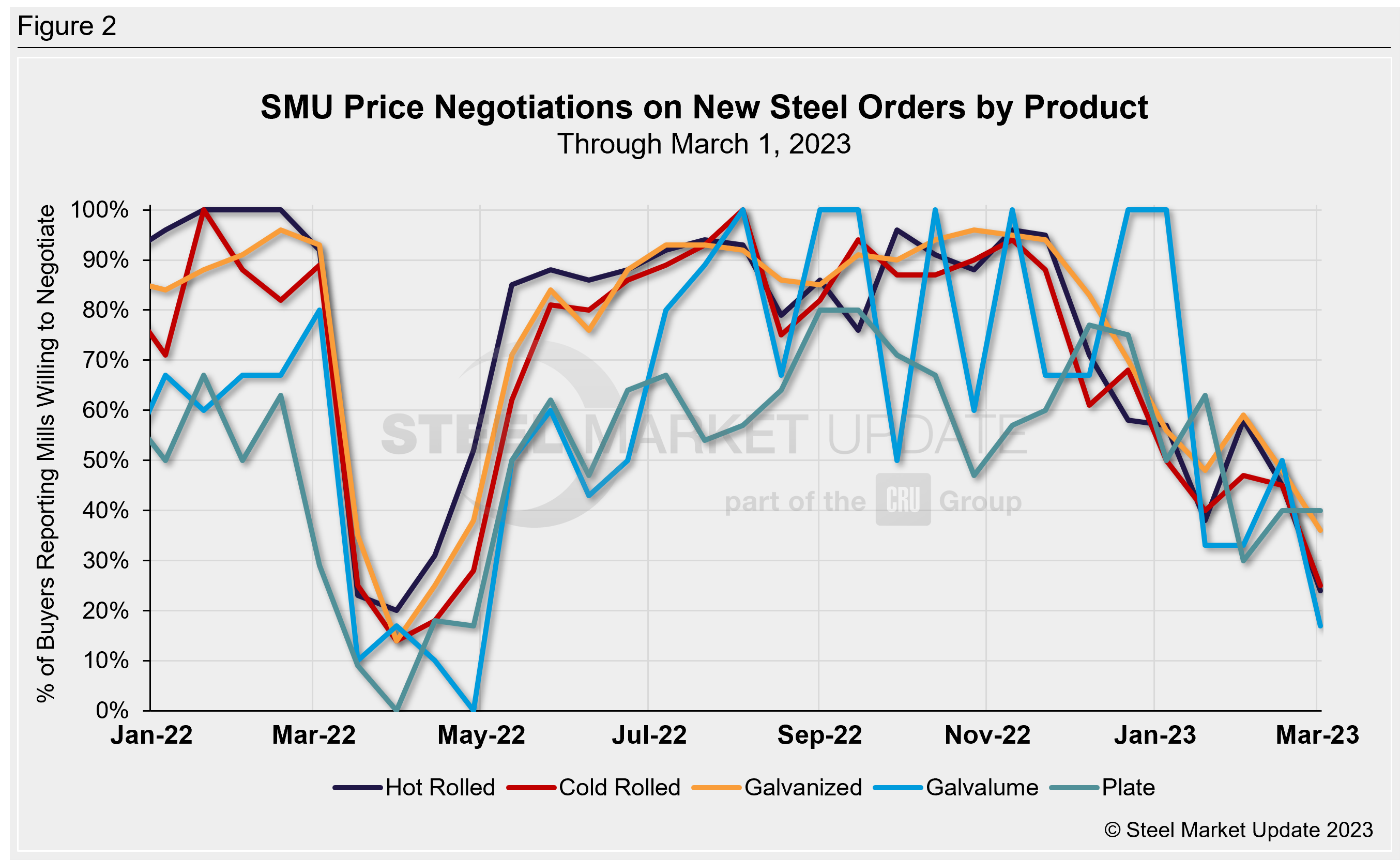 Note: SMU surveys active steel buyers every other week to gauge the willingness of their steel suppliers to negotiate pricing. The results reflect current steel demand and changing spot pricing trends. SMU provides our members with a number of ways to interact with current and historical data. To see an interactive history of our Steel Mill Negotiations data, visit our website here.
By Ethan Bernard, ethan@steelmarketupdate.com
Latest in SMU Data and Models