Steel Mills
Steel 101 Less Than Month Away: Join Us in Cleveland, Tour Cliffs!
Written by David Schollaert
March 16, 2023
---
We are less than a month away from our LIVE Steel 101: An Introduction to Steelmaking and Market Fundamentals training course, to be hosted in Cleveland on April 11-12.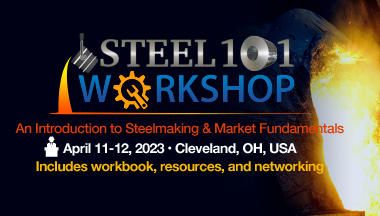 The workshop will include a guided tour of the Cleveland-Cliffs mill, in the heart of downtown Cleveland. Attendees will be able to see firsthand all stages of production at this facility, which makes hot-rolled, cold-rolled, and coated sheet steel.
The interactive structure of the workshop allows students to learn both from each other and our experienced instructors. You will have the opportunity to ask questions in live Q&As after each main topic. Plus, you'll enjoy a networking happy hour at the end of day one.
Whether you are new to the industry or are experienced and changing roles, our experts will help you gain the knowledge you need to succeed!
Register now for access to all the workshop sessions, the steel mill tour, and a comprehensive Steel 101 workbook. This workshop also includes a certificate of completion for 11 hours of training that you can claim towards your ISM CPM recertification credits.
The cost for attending the Steel 101 workshop is $2,400 per person. Don't forget, SMU and CRU subscribers can save $100 plus an additional $100 per person for companies that register two or more people for the same workshop.
Book now to join your peers on April 11-12, 2023!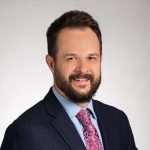 Latest in Steel Mills