Scrap Prices North America
CRU: Teck Rejects Glencore's Unsolicited Offer
April 4, 2023
---
Directors of Canadian miner Teck Resources have unanimously turned down what it described as an "opportunistic acquisition proposal" from Glencore. The offer values the Canadian miner at around US$23 billion (€21 bn). Glencore made the move soon after Teck announced first copper production from the QB2 expansion at Quebrada Blanca, Chile.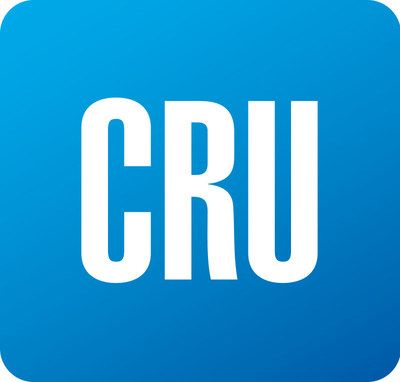 Teck's CEO Jonathan Price said: "The Glencore proposal would expose Teck shareholders to a large thermal coal business, an oil trading business and significant jurisdictional risk, all of which would negatively impact the value potential of Teck's business, is contrary to our ESG [environmental, social and governance] commitments and would transfer significant value to Glencore at the expense of Teck shareholders."
Teck's chairwoman Sheila Murray said the board is not contemplating a sale of the company and believes its planned separation "creates a greater spectrum of opportunities" to maximize shareholder value for Teck shareholders.
The proposed separation envisages the company's metallurgical coal business being hived off into Elk Valley Resources (EVR) and its mainly base metals operations moving into Teck Metals.
Key shareholder and Teck's chairman emeritus, Norman Keevil, said: "Now is not the time to explore a transaction of this nature, and I have the utmost confidence in the board's and our management teams' strategy to maximise value for each of Teck Metals' and EVR's shareholders after the separation."
Vancouver-headquartered Teck also said: "The unsolicited proposal introduces significant timing, regulatory and other execution risks, particularly as compared to Teck's own planned separation." The "complex approvals" required from various competition and regulatory bodies could take up to 24 months to resolve, according to Teck.
Glencore's offer, made on April 3, envisages Glencore and Teck shareholders respectively owning around 76% and 24% of the merged entities.
Glencore said it believes its offer is compelling and would create significant value for all shareholders through two standalone companies with large, diversified assets.
It added: "[The proposed] MetalCo would be a must-own global base metals company with a Tier 1 portfolio of copper assets, an unrivaled suite of copper growth opportunities as well as being a leading supplier of cobalt, zinc, and nickel, well positioned to meet the demand required for the energy transition."
Referring to Teck's roots, the Swiss-based commodity trader and miner added: "Glencore has deep respect for Teck's legacy in Canada, as well as its strong technical expertise and would recognize and reflect these strengths in any transaction."
On Teck's ESG policies, it said: "Glencore remains committed to supporting the goals of the Paris Agreement and intends to respect the net zero climate strategy Teck has announced in respect of its steelmaking coal operations. In addition, Glencore intends that CoalCo would oversee a responsible decline of its thermal coal portfolio production in line with Glencore's current ambition to achieve net zero by 2050, with a supportive policy environment."
Following Teck's rejection of the offer, Glencore's CEO Gary Nagle was reported as saying in a conference call: "We encourage all Teck shareholders to look for a proposal that's created the most value for all of them and we believe ours creates significantly more value than the transaction being proposed by Teck."
At the end of last week, Teck announced the first bulk copper concentrate from the QB2 expansion at Quebrada Blanca. Commissioning and ramp up to full production will continue this year.
QB2 is designed to turn out an average 316,000 tonnes per year of copper equivalent (including benefits from byproducts molybdenum and silver) in the first five full years of operation. Teck is guiding 285,000 tonnes per year to 315,000 tonnes per year between 2024 and 2026.
The expansion marks the first large-scale use of desalinated seawater for mining in the arid Tarapaca region of northern Chile and an agreement to fully power the operation from renewable sources beginning in 2025, said Teck.
The company owns 60% of Quebrada Blanca, Sumitomo Metal Mining of Japan 30%, and Chile' state-owned mining company Enami 10%.
This article was originally published on April 4 by CRU, SMU's parent company.
Latest in Scrap Prices North America