Steel Products
Worldsteel: Manufacturing Strength Will Lead Rebound in Steel
Written by Laura Miller
April 21, 2023
---
Despite high interest rates dampening demand, strength in manufacturing across the globe will drive a rebound in steel demand this year, the World Steel Association (worldsteel) said in its April 2023 Short Range Outlook.
"In 2022, recovery momentum after the pandemic shock was hampered by high inflation and increasing interest rates, the Russian invasion of Ukraine, and the lockdowns in China," commented Máximo Vedoya, CEO of Ternium, and chair of the worldsteel Economics Committee. "As a result, steel-using sectors' activity went down in the last quarter of 2022. This, combined with the effect of stock adjustments, led to worse-than-expected contraction in steel demand."
Worldsteel now forecasts global steel demand to rise 2.3% this year to 1.822 billion metric tons (2.008 billion net tons) and then to grow another 1.7% in 2024 to 1.854 billion metric tons (2.044 billion net tons).
Even with China reopening post-Covid, Europe showing resilience despite an energy crisis, and supply chain bottlenecks moderating, a recovery in steel demand this year will be limited by persistent inflation and high interest rates in most economies, worldsteel said.
"In 2024, demand growth is driven by regions outside China but faces global deceleration due to China's anticipated 0% growth, overshadowing the improved environment. Sustained inflation remains a downside risk, potentially keeping interest rates high," the organization noted.
Recessionary pressure will keep US economic growth subdued this year and next, worldsteel said, noting that "the spillover from the recent SVB bankruptcy needs to be watched."
Steel demand in the US declined 2.6% in 2022 but worldsteel expects it to grow by 1.3% this year and by another 2.5% in 2024 on strength in the infrastructure and energy sectors.
In the US, "rising interest rates as well as land and material costs are putting negative pressure on construction, particularly for the residential sector, while recovery in the non-residential sector is expected to continue," worldsteel noted.
With weak growth prospects and political instability in Latin America, the region "is entering a challenging period," worldsteel said, predicting moderate growth for steel demand this year and next.
Mexico's automotive sector is expected to perform relatively well in the next few years, worldsteel noted.
Ternium's Máximo Vedoya will participate in a fireside chat at this year's Steel Summit in Atlanta, August 21-23. For more information or to register to attend, click here.
By Laura Miller, laura@steelmarketupdate.com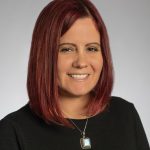 Latest in Steel Products