Steel Products
CRU: Teck Calls Off Separation Plan
April 27, 2023
---
Canada-based miner Teck Resources withdrew a plan to split into two, hours before shareholders were due to vote on the proposal. But the company insists separation is still the best way to maximize value and it remains opposed to the $22.5-billion unsolicited takeover bid from Glencore. Teck also released its Q1 financial results, which showed a decline on the year-ago period.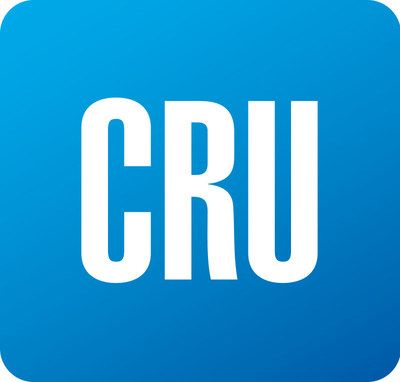 On the withdrawal, CEO Jonathan Price said: "We have … listened and heard the feedback that some shareholders would prefer a more direct approach to separation. Our plan going forward is to pursue a simpler and more direct separation, which is the best path to unlock the full value of Teck for our shareholders …
"Glencore's rejected proposals remain a non-starter, with the same flawed structure and material execution risks identified by our board."
Price described Teck as poised for value creation, highlighting the ramping up of its QB2 project, which is designed to produce 316,000 tonnes per year (t/y) of copper equivalent (including benefits from byproducts molybdenum and silver) in the first five full years of operation.
Vancouver-headquartered Teck had proposed splitting into base metals-focused Teck Metals and Elk Valley Resources (EVR) for its metallurgical coal interests.
Industry observers commented the last-minute decision to withdraw the plan showed that directors were not confident they had enough support from shareholders for the proposal to be accepted.
The announcement coincided with the company releasing Q1 financial results: profit attributable to shareholders down 18.2% year on year to Canadian $1.17 billion (USD $858 million) with turnover 23.0% lower at C$3.78 billion.
Price said: "We had a positive start to the year with strong financial performance in the first quarter driven by strong commodity prices and steel making coal sales.
"We achieved a number of significant milestones in our copper growth strategy this quarter including first copper concentrate production at QB2, the cornerstone of our copper growth strategy, while making advances across our pipeline of near- and medium-term projects. The progress in our copper growth pipeline reinforces the underlying value and optionality in our base metals business."
After the start of commissioning Line 1 in January, there was a delay until late March in first copper output. That, plus exchange rate changes, could increase capital cost by more than 30% to between US$8.0 billion and US$8.2 billion, warned Teck which added: "Significant efforts are ongoing to mitigate the cost pressures. Our 2023 production guidance is unchanged and we continue to expect QB2 to be operating at full production rates by the end of 2023."
The focus continues to be on system completion and handover as part of this year's continuous commissioning and ramp-up plan.
Latest in Steel Products