SMU Data and Models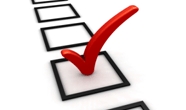 Steel Market Chatter This Week
Written by Becca Moczygemba
May 18, 2023
---
On Monday and Tuesday of this week, SMU polled steel buyers on a variety of subjects, including current and future steel prices, inventory strategies, supply, demand, and new mill capacity. Rather than summarizing the comments we received, we are sharing some of them in each buyer's own words.
We want to hear your thoughts, too! Contact david@steelmarketupdate.com to be included in our questionnaires.
When and at what price level do you think steel prices will bottom, and why?
"Too difficult to tell. Prices should remain fair and stable I believe. The cost of foreign material I hear is very attractive."
"$900 – fundamentals of supply and demand will keep it above $800."
"In the $600s, due to slowing economy and overcapacity."
"I don't think we "truly" bottom until the fall months. So if we keep seeing $20/ton decreases per week, you can see where this thing is headed."
"Steady decline until late summer, slight bump in September/October, with bottom in November or December in low to mid $800s."
"$800 due to demand slowing, decreasing scrap pricing and offshore volumes increasing at lower cost."
"In Q4 plate will bottom when everything is dead."
"Ultimately I think mills will struggle to fill June and possibly July. Contract prices will be at a peak and spot pricing is still high, with more spot tons hitting the market than buyers have seen so far this year, probably gets under $900/ton."
"HRC might bottom out around $900-920. This might happen by early July."
"In August at $850. No big surge of imports this time and demand will remain better."
Is inventory moving faster or slower than this time last year – and why?
"Stable, all indicators are suggesting stability."
"Near term decline, long term stable with slight upside."
"Stable, improvements in some areas and declining in others."
"Demand is OK, which probably keeps the declines steady as opposed to a free-fall."
"Stable but showing signs of starting to decline."
"Declining due to interest rates and slower economy in general."
"Demand is stable, but buying is declining as buyers try and get their inventories down."
"In some areas it's improving although overall demand seems stable."
With domestic prices still at a premium to imports, are you finding offshore product more attractive? Why or why not?
"Yes, on price alone."
"Yes, sub $750 already in Canada."
"No, domestic will be attractive to import by end of Q3 likely."
"Not really certain as of yet."
"No, we have USA requirements on most of our products."
"Offshore material is always attractive."
"Absolutely. And in a "perfect storm" type scenario, the imports should be arriving just as some of the North American capacity comes online."
"It was attractive in Q1, but with domestic prices dropping the difference in lead times isn't worth the potential savings of imports. Domestic may be as low by the time the foreign arrives."
"Yes, almost 25% difference due to slow economy in Asia."
"No, lead times are too long."
"No, lead times are too far out and expectations that domestic pricing is going to fall, and the futures market is a better value."
"Prices yes, lead times no."
PSA: If you have not looked at our latest SMU Market Survey results, they are available here on our website to all Premium members. We often refer to this as our 'Steel Market Trends Report,' and we publish updates every other Friday. We encourage readers to explore the full results, as we simply cannot write about all of the information within. After logging in at steelarketupdate.com, visit the Analysis tab and look under the "Survey Results" section for "Latest Survey Results." Historical survey results are also available under "Survey Results History." We will conduct our next market survey next week – contact us if you would like to have your company represented.
By Becca Moczygemba, becca@steelmarketupdate.com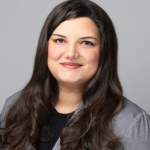 Latest in SMU Data and Models