Steel Mills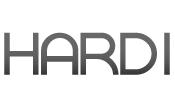 HARDI Members Keeping Watchful Eye on Pricing
Written by Becca Moczygemba
May 23, 2023
---
As pricing and lead times continue to drop, buyers are keeping a close eye on the market, according to members of the Heating, Air-Conditioning & Refrigeration Distributors International (HARDI) speaking on the Tuesday, May 23, meeting of its Sheet Metal/Air Handling Council.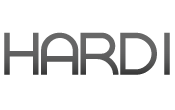 Cautious optimism carried over from April's meeting. Currently, 90% of galvanized buyers say mills are willing to negotiate lower spot prices, according to SMU's most recent survey data. This is in stark contrast to the 33% of buyers in March.
SMU's managing editor Michael Cowden noted that prices are still pretty high, but nobody is losing money. One member from the Midwest acknowledged that prices are falling at all levels, though more so at street levels than with the mills. The Midwest member continued that he is making no radical moves at this time, but expects prices to be lower later this year. Regarding demand, the same participant said that while he is meeting forecast goals, it is slightly below last year's.
Overall, participants shared the sentiment that commercial construction is stable. A HARDI member who serves businesses throughout the US noted that agriculture and original equipment manufacturers are also strong. Another member in the West agreed that residential is softer than he'd like, but multi-family housing is doing well.
Regarding inventory levels, service centers have been trending at or below the levels they were this time last year. "Most people have been meeting or exceeding forecast, but the number that has been exceeding has dropped," Cowden said. "Strong demand has moderated, but not fallen off a cliff. It could be the summer doldrums, or something more."
"There are definitely some holes in inventory. Nobody wants to get caught with too much inventory right now," said another participant from the Midwest.
On this month's call, 30% of participants present expect the galvanized base price to be down more than $4 per hundredweight over the next month. Another 30% expect the price to remain flat, while 23% predict the price to decrease more than $2/cwt. Looking forward six months, 50% believe prices will be down more than $6/cwt, while 20% think prices will be down more than $2/cwt. 20% of members present also think prices will drop more than $10/cwt.
Steel Market Update participates in a monthly steel conference call hosted by HARDI. The call is dedicated to a better understanding of the galvanized steel market. The participants are HARDI member companies, wholesalers who supply products to the construction markets. Also on the call are service centers and manufacturing companies that either buy or sell galvanized sheet and coil products used in the HVAC industry and are suppliers to the HARDI member companies.
By Becca Moczygemba, becca@steelmarketupdate.com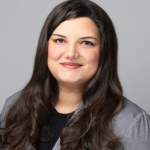 Latest in Steel Mills