Steel Mills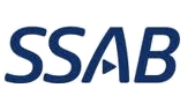 EU, US Action Needed in Green Transition: SSAB
May 30, 2023
---
Swedish steelmaker SSAB is urging ambitious standards for the steel industry's transition to green steelmaking as the EU-US Trade and Technology Council (TTC) meeting takes place in Luleå, Sweden, on May 30-31.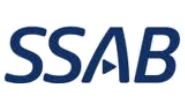 Martin Lindqvist, president and CEO of SSAB, said that to succeed in the transition, effective frameworks, political leadership, and action are needed.
"It is also important that Europe and the US together develop green standards to increase market transparency and support the transformation of the steel industry globally, and we welcome that this will be taken up during the two days," he said in a statement on Tuesday, May 30.
The TTC is the principal forum for the coordination of US and EU strategies on "key global trade and technology issues," the statement said, noting that the meeting in Luleå is the fourth of its kind.
Sweden holds the Presidency of the Council of the European Union for the first six months of 2023.
During the two days there will be a visit to SSAB's Luleå steel plant as well as its HYBRIT development facility in the city. SSAB and its green steel partners LKAB and Vattenfall launched HYBRIT's pilot facility for fossil-free hydrogen gas storage last year.
This comes under the backdrop of EU-US tensions over the EU's proposed carbon border adjustment mechanism (CBAM) that could see carbon tariffs on goods imported to the European Union. The US wants an exemption on CBAM.
In late 2021, the US and EU agreed to eliminate Section 232 tariffs on EU steel and aluminum imports into the US. Additionally, they agreed to initiate discussion leading to an agreement on joint action to reduce steel and aluminum overcapacity in their markets. The deadline for an agreement is Oct. 1, and failure to agree could lead to resuming the US tariffs on steel and aluminum from Europe. 
By Ethan Bernard, ethan@steelmarketupdate.com
Latest in Steel Mills