Steel Mills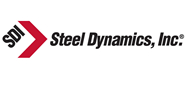 SDI Rolls Out Lower Coating Extras Effective July 3
Written by Michael Cowden
June 6, 2023
---
Steel Dynamics Inc. (SDI) has published new, lower coating extras that are effective July 3.
 The Fort Wayne, Ind.-based steelmaker has reduced extras by an average of 10%, according to market participants and the new coating extras sheet.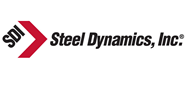 SDI's current extras took effect on Aug. 1, 2022. Under that schedule, a 0.07-0.054 G90 coating was $6.40 per cwt. The same item, with the new extras, is $5.75 per cwt – a reduction of 10.2%.
SMU in Final Thoughts on May 25 questioned why coating extras had not fallen in tandem with zinc prices, which had dropped to their lowest point since July 2020.
We will update our website to reflect the new SDI coating extras, along with any others announced by competing mills.
By Michael Cowden, michael@steelmarketupdate.com
Latest in Steel Mills