Trade Cases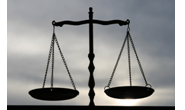 Congress Members Warn of Impact From Tariffs on Tin Mill Products
June 16, 2023
---
A bipartisan group of 36 members of Congress have expressed their concerns over potential tariffs on tin mill steel products.
In a letter to the US International Trade Commission and Department of Commerce on June 12, the group said that the antidumping investigation on tin mill products brought forth by Cleveland-Cliffs earlier this year can "present unique challenges for the Commerce Department and the US economy."
"The downstream impact on can manufacturers, who rely on tin mill products to make billions of cans annually, threatens to cause significant price increases and possible job losses," the letter said.
Cliffs and the United Steelworkers (USW) union filed a trade a trade case in January targeting imports of tin mill products from eight countries. The case also seeks countervailing duties against imports from China. The Cleveland-based steelmaker makes tin mill products at its Weirton, W.Va., mill. Cliffs said the mill sells ~300,000 net tons of tin mill products per year.
Addressing the case, the group said: "…Commerce should carefully consider the quantities and types of tin mill steel that are made in the US. We know your investigations will be thorough and protect the viability of all domestic manufacturers." 
The letter said domestic tin mill steel producers are only supplying about 50% of US demand and that certain types of widths required by can manufacturers "are not available in sufficient commercial quantities from domestic suppliers."
An SMU email asking for comment from Cliffs was not immediately returned by time of publication.
By Ethan Bernard, ethan@steelmarketupdate.com
Latest in Trade Cases