Steel Markets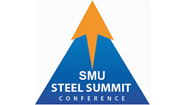 SMU Steel Summit 2023: Right Around the Corner!
Written by Becca Moczygemba
June 18, 2023
---
We are counting down the days until SMU's Steel Summit Conference on Monday-Wednesday, Aug. 21-23, in Atlanta.
It's only a little over two months away. Approximately 755 people have already registered. Our discounted room blocks are almost gone. Register here.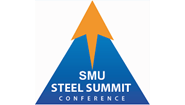 The event will again be held at the Georgia International Convention Center, a massive conference center in close proximity to the Hartsfield-Jackson Atlanta International Airport. A free tram brings you directly from the airport to the event for a no-hassle (and FREE!) means of transportation. 
Every year the event gets bigger and better, with attendance growing from 434 attendees in 2016 to more than 1,250 in 2022. It's the biggest flat-rolled steel event in the US and we're getting close to finalizing the full agenda. With hotel blocks selling out already, we think this is going to be a year you don't want to miss out on.  
More than 480 companies in the North American steel market attend. It's a great opportunity to meet individuals from across the country, Mexico, and Canada, and meet new contacts. It's also a good place to educate yourself on the latest developments in steel and in the broader economy.
The SMU Steel Summit Conference, now in its 14th year, is known for being the best conference to get solid economic information, quality price forecasts, information about decarbonization, electric vehicles, new supply coming on-stream, industry segment forecasts, and much, much more. We promise you will be entertained. The conference attracts company presidents and CEOs, vice presidents of sales and purchasing, chief operating officers, CFOs, support staff, and young up-and-coming executives associated with manufacturing, steel distribution, steel mills, trading, toll processors, and suppliers to those industries.
Here is a list of companies who have registered so far. Do you see your company's name? Those with an asterisk next to their name are sending more than one person to the event:
*3GM Steel, Inc., 3VC Consulting LLC, A. B. Martin Roofing Supply, LLC, A2MAC1, ABB Inc, ABL, Accurate Machine and Tool, Ace Steel Supply Inc., *Acero Prime, *Aceroteca, ACIPCO, ACM, Acuity Brands, ADM Investor Services, ADS, Advance Steel Co., AEGIS Hedging, AFC Transport, In, Ag Growth International, AGCO, AGI – Sentinel, Agway Metals Inc., Ahmsa International Inc., Air Products and Chemicals, Inc., Aisha Steel Mills Limited, AkzoNobel, *Al Ghurair Iron & Steel LLC, Alabama Metal Industries Corp (AMICO), Alabama Power Company, ALCOS Machinery Inc., *Algoma Steel Inc., *All Metals, All Weather Insulated Panels, Allegheny Steel Distributors, *Alliance Laundry Systems, Alliance Metal Products, *Alliance Steel LLC, Alliance Trading Inc., *Alro Steel, Altec Industries, Inc., Alter Logistics Company, Altos Ventures, Amalgamated Trading, *American Alloy Steel, American Consolidated Industries, Inc., American Construction Metals, American Heavy Plates, American Iron & Metal, *American Iron and Steel Institute, *American Metal Group (AMG), American Metals Supply Co. Inc., American Transportation Research Institute (ATSI), *Ameristar Perimeter Security, Amico Canada Inc, Amico Global, AMS – Steelinvest, *Anchor Bay Steel, Anchor Bolt Capital, Anchor Danly, *Andes Coil Processors, *ANDRITZ Metals USA Inc., *AO Smith, AOC Metal Works, Apex Tool Group, Applied Value LLC, ArcelorMittal, *ArcelorMittal Dofasco, Arcosa, Area Transportation, Argus Media, *ARKU, Inc., Armada Corporate Intelligence, Array Technology Inc., Arrow Tru-Line, Inc., *ASSA ABLOY Door Group, ASSA ABLOY Entrance Systems, Associated General Contractors of America, Association for Iron & Steel Technology, *Astec Industries, ATAS International, Inc., ATI Specialty Rolled Products, *Atkore International, Atlantic Industries Limited, Atlantic Logistics, Atlas Tube Company, ATW, Austal USA, AZZ Inc., B&W, B. Riley Financial, B.F. Steel de Mexico, B.L. Duke River Transport, Bahler Management, Bailey Metal Processing Ltd, Bailey Metal Products Ltd, Bank of America, Bay Cities Metal Products, Bay Water Transportation, Beaver Steel Services, Inc., Behlen Mfg Co, Berg Pipe, Berg Steel Pipe Corporation, Big Ass Fans, *Big River Steel, Bilstein Cold Rolled Steel, Blackhawk Steel, Blair Strip Steel, Bloomberg, Blue Bird Corporation, Blue Fin Steel, *BlueScope, BlueScope Buildings North America, Inc., BlueScope Recycling and Materials, LLC., BlueScope Steel Ltd, BMG Latin America Inc., BMO, BMW Group, BMW Manufacturing Co., LLC, BNSF Railway, Bobcat Company, BofA Global Research, BofA Securities, Inc., BORÇELİK Çelik Sanayii Ticaret A.Ş., Borusan Mannesmann Pipe US Inc, Bradesco BBI, Bradford White, *Brandt Industries LTD, Braner USA, Briccetti & Associates, Broan Nutone LLC., Brose, Brown Brothers Harriman, Brown Gibbons Lang, *BTD Manufacturing, Bull Moose Tube, Butech Bliss, *C.D. Wälzholz GmbH & Co. KG, Calibre Group, California Steel Industries – CSI, Calpine Energy Solutions, Calstrip Industries, Camden Yards Steel Company, *Canam Steel Corporation (CSC), Can-Pack S.A., CareGo Tek Inc., Cargill Inc., *Carlisle Construction Materials, Carrier, Caterpillar Inc., Celtic Marine & Logistics, CEMCO, Center for Automotive Research, *Central Plains Steel Co, *Central States Manufacturing Inc., Central Steel & Wire, Century Metals & Supplies, Inc., Challgren International Iron Trade, Chamberlain Group, Chapel Steel, Charter Steel Trading, Charter Wire – Division of Charter Manufacturing, Chemcoaters LLC, China Futures Market Monitoring Center, Chore Time (a division of CTB, Inc), CIH, Civil & Environmental Consultants, Inc, *ClarkDietrich Building Systems, Cleveland Steel Container, *Cleveland-Cliffs, Clopay Building Products Co., *CMC, CMC – Impact Metals, CMC Commercial Metals, CMC Steel, CME Group, CO Building Systems, Coastal Cargo, Coilplus, Inc., Colakoglu Metallurgy, Combined Metal Industries, Commercial Metal Forming, Commercial Metals Company, Commercial Steel Products, Conklin Metal Industries, Inc., Consolidated Scrap Resources, Inc., Consolidated Terminals and Logistics Company, Contech Construction Products Inc, Controladora Mabe SA de CV, Cooper Consolidated, LLC, *Cornerstone Building Brands, Cottrell, Inc., Cressaty Metals, Inc., Crowe LLP, Crown, Crown Equipment, CRU, Crunch Risk, LLC, CSI – Nucor, *CSN LLC, CSP, CSX, Curtis Steel Company, D1 Capital Partners LP, Daikin, Dalco Metals, Inc., Daviess County Metal Sales, DC Metal Sales, Delaware Steel Company of Pennsylvania, Delta Metals, Delta Steel Technologies, Dematic, DESCH Canada Ltd., Deutsche Bank, Diamond Manufacturing Company, *Diehl Tool Steel, Dienes USA, Dongbu USA, Donnelly Metals Inc, *Doosan Bobcat, DOT Metal Products, Dover, Duferco Steel, Dura Coat Products, Inc., Dux Manufacturing, Dynamic Metals, Inc., Eagle Steel & Metal Products, Easteel SA, Eaton Corporation, ECCO Heating, Electrolux, Elgen Manufacturing, Emerson, *Emerson Electric Co., Enmark Systems, Essar Steel Algoma Inc, *Esserman Steel Co., Inc., Essex Weld Solutions, Euramax, Evapco, EVRAZ Inc NA, Evraz NA, Oregon Steel Mill, Excel Industries, Exltube, Fabricators & Manufacturers Association, International, Fabricators Supply, Fagor Arrasate, FAMCO Mfg, Famous Enterprises, Fayette Pipe Company, FCA US LLC, Felux Inc., *Feralloy Corporation, Ferguson HVAC, *Ferragon Corporation, Ferragon Specialty Steel, *Ferrosource, Ferrostaal Metals USA, Ferrous Metal Products, Fifth Third Bank, First River LLC, Fitch Ratings, *Flack Global Metals, Flack Metal Bank, fleischercommunications.com, Forrest Co, Fortacero, Fortune Brands Innovation, Fraga Industrial, *Friedman Industries, Fulton County Processing, G Metal Demir Celik, *Galvaprime, Galvasid S.A. de C.V., Garbi Meta, uab, Gateway Terminal, GE Appliances, General Kinematics Corporation, General Motors, General Stamping & Metalworks, Georg Capco Inc., *Georg North America Inc, Georgia Ports Authority, Gerdau, Gerdau Corsa, GERDAU METALDOM, *Gerdau Steel, GFG Alliance, GH Metal Solutions, Gibraltar – SEMCO, Gibraltar Industries, Global Principal Partners, Global Steel Solutions LLC, *Goldman Sachs, Goodman Mfg, Graber Post Buildings, Inc., *Grand Steel Products, Inc., Great Dane, Great South Metals, *Greenpoint Metals, Inc., Greenway Steel, Greif Inc., GridBeyond, *Grupo ABX, Grupo Collado, Grupo Ferromax, GS GLOBAL USA, INC., Gulf Coast Supply and Manufacturing, Haas Door, Hammer Logistics, Hannibal Industries, Hanwa American, Harbor Freight Transport Corp., *Harris Steel Company, Harsco Environmental, *Hartree Metallia LLC, Hartree Partners, LP, Harvard Steel, Hascall Steel Company, Hatch Stamping, Haydon Corp., Headwall Partners, *Heating and Cooling Products, *Heidtman Steel, Helmer Scientific, Hercules Industries Inc., High Steel Service Center, Hillphoenix – Dover Food Retail, *Hirsh Industries, LLC, HMT LLC, Hobart Aluminum, Holt Logistics, Honda Development and Manufacturing of America, Honda of America, Honda Trading de Mexico, Host Terminals LLC, Howard Industries, INC., HSM – HS MetalWorks, Hubbell, *Hunter Engineering, Huntington Bank, Hussmann American, Hyundai corporation (USA) Houston, *Hyundai Steel Company, IHS Markit, *Illinois Tool Works (ITW), *Imperial Manufacturing Group, Imperial Pools, Inc., Independent, Independent Steel Alliance, Infinite Cooling, IntelliTrans, Interlake Maritime Services, Interlake Mecalux, Inc, Intermetals Corporation, International Steels Limited, Intersteel, ISRI, ITR Economics, ITT – Wolverine Advanced Materials, ITW – Hobart Filler Metals, ITW CIP, ITW Drawform, ITW Sexton, ITW Shakeproof, J. Benjamin Recruitment Inc, J.P. Morgan, Jack Daniel Cooperage, James Burg Trucking Company, Janus International Group, LLC, Jasper Engineering, JD Rush Corporation, Jemison Metals, Jennmar, *Jensen Bridge & Supply Co., *JFE Shoji America, LLC, JFE Steel America, Inc., JIT WAREHOUSING & LOGISTICS, JLG, JM Steel, JMS Russel Metals Corp, JN Linrose Manufacturing, *John Deere, Johnson Controls, JP Morgan Chase, JSW Steel USA Inc., Juniper Capital Management, Kandil Steel, Kautex Textron, Kenilworth Steel, KENNETT INTERNATIONAL CORP, Kenwal Steel, Kinder Morgan, Inc., Kingspan, Kirchhoff Automotive, *Klauer Manufacturing Company, Klein Steel, Kloeckner Metals, Knapheide, Knightsbridge International Corp, Komatsu Mining Corp., L&W Supply, Lafayette Steel and Aluminum, Lakehead Constructors, Lapham Hickey Steel, LB Steel, *Leeco Steel LLC, Leedy Manufacturing Company, Leggett & Platt Inc, *Lennox International, Lex Central Steel, Liberty Steel Products, Lifetime Products, Locomation, London Metal Exchange, Lousteel LLC, Lozier Corporation, LSI Industries, Ludlow Mfg Inc, Luminus Management, LLC, M Bar C Construction, M&M Manufacturing, Inc., MAAS Hansen Steel, Macquarie, Macsteel International USA Corp, Madix Inc., *Magic Coil Products, LLC, Magic Steel, Mainline Metals, Majestic Steel, Manchester Tank & Equipment Company, *Manitowoc Cranes, Mann+Hummel Filtration, Marex, Marian Shipping LTD, Marmon Rail, Martin Specialty Products, *Marubeni-Itochu Steel America (MISA), Maruichi Leavitt Pipe & Tube, Masonite, Matandy Steel & Metal Products, Material Sciences Corporation, Mauser Packaging Solutions, *Maverick Steel, MC Machinery Systems, Inc., McElroy Metal, *McNeilus Steel, Inc, McNeilus Truck Manufacturing, MD Metals, Medtrade, *Medtrade, Inc., Menlo Ventures, Mercury Transportation Solutions LLC, Merit USA, Mestek Inc., Metal Alliance, Metal Center News, Metal Construction Association, *Metal Edge Partners LLC, Metal Master, Metal One America, Metal Processing Corporation, Metal Resources Holdings LLC, Metal Sales Manufacturing, Metal Supermarkets Service Company, Metal Wholesale, Metallia, a division of Hartree Partners LP, MetalMekanik Steel Service SA de CV, MetalMiner, *Metals USA, Metals USA-Randleman, NC, Metalsa SA de CV, Metalwest, MetalWorks, Metontec Limited, Metrading International AG, Miami Valley Steel Service, Mica Metal Solutions, LLC, Michael Smerconish Program on SiriusXM, Microsoft, *Midmark Corporation, Midrex Technologies, Inc., MidWest Materials, Inc., Midwest Pipe and Steel, Milbank Manufacturing, Mill Steel Company, Millennium Management, Millerbernd, Minmetals Inc., Minnesota Power, Minova, *MISA, Misetal, MiTek, *Mitsui & Co. (USA), Inc., Mobius Risk Group, Modern Metals Magazine, Monarch Steel Company, Inc., Montrose Advisors, LLC, Morgan Stanley, *Morrison Products Inc., Morton Buildings Inc., *MRH, LLC, *MRI Steel Framing, MTALX Ltd, Mueller Water Products, Mueller, Inc., Myers Container, Nance Steel Sales, Inc., *National Material Company, National Material of Mexico, National Oilwell Varco, *Navistar Inc, NB Handy, Nelsen Steel Company, New Process Steel, Newgate Global Markets, Newgate Global Resources, NexCoil Steel – SSS Steel, Nextracker, Niagara LaSalle Steel, NIKKEI News, Nikola Motor Company, NIM Group, Nippon Steel North America, Inc., *Nippon Steel Trading Americas, Inc., Nissan North America Inc., NLMK, Norfolk Iron and Metal, Norfolk Southern, North American Stamping Group L.L.C., *North American Steel Alliance, North Carolina Railroad Company, North Coast Container, LLC – Stavig Group, North Shore Steel, *North Star Blue Scope, Northern Steel, Northview Advisors, Northwestern Holding Company, Norton Metals Divsion of JMS Russel Metals Corp., Nova Steel Inc., Novek LLC, NovoHydrogen, *NS BlueScope Coated Products North America, NSPS Metals, *Nucor, Nucor Corporation, Nucor Steel, Nucor-Decatur, LLC, Ocean Solutions LLC, Odyssey Specialized Logistics LLC, *Ohio Coatings Company, *Ohio Pickling & Processing, Ohio Steel Sheet & Plate, Okaya USA Inc, Old Dominion Supply, Olympic Steel, *Olympic Steel, Inc., Omni International Resources Co Pte, Omnimax International, O'Neal Industries, O'Neal Steel, Opta Group LLC, *Optima Steel International, LLC, Oshkosh Corporation, *OTI, Outokumpu Stainless USA, Overhead Door Corporation, OWC, Owen Industries Inc, Owen Metals Group, P&S Transportation Inc, Pacesetter, Pacific Metals Trading Inc., PACO Steel & Engineering Corp., PADNOS, *PADNOS Recycling, Painted Metal Products, Paragon Steel, Paragon Tube Corporation, Paramount Metals and Supply Co., Pencco, Perfiles LM, Petersen Aluminum, Petrosmith, PGT Services, *PGT Trucking, Inc., Phillips & Johnston, Phillips 66, Phillips Manufacturing, Phillips Tube Group, Phoenix Metals, Phoenix Stamping Group, Phoenix Steel Service, Inc., Pierce Aluminum, Plastic Omnium, Plateplus, PlayPower, PLS Logistics, Polaris Industries, Polyvision, Port Nola, Port of Corpus Christi, Port of New Orleans, Port of Vancouver USA, Port Tampa Bay, POSCO America, POSCO International, PPG, Precision Bevel LLC, Precoat Metals, Pridgeon and Clay, Priefert Manufacturing, *Priefert Steel, Prime Metal Buildings and Components, Prime Metal Products Inc., Procure Analytics, Prolamsa, *Promet Steel, Inc., PS Logistics, *PSI Metals North America Inc., PTC Alliance, Putney Capital Management, QSL – America, QSL America/North America Stevedoring, Quaker Houghton, Quality Edge, Inc., Quality Metal Stamping, Quick Tie Products, Inc., Railroad Friction Products Corporation, Ram Steel Framing, Ranger Steel, Ratner Steel Supply, Raven Cargo, *Red Bud Industries, Reibus International Inc., Reliance Metalcenter, Reliance Steel and Aluminum, Republic Partners, Reynolds Services, Inc., *Rheem Manufacturing, RHI Magnesita, Rio Tinto Services Inc., Riteload, RMS Manufacturing, Rock Trading Advisors, Ltd, Royal Metal Products, RPM Rollformed Metal Products, Russel Metals Inc., Ryder System, Inc., *Ryerson, S & P Steel Products, S&P Global Market Intelligence, S&P Global Platts, Sabre, Saeng Thai Metal Drum Co., Ltd., Sage Policy Group, Inc., Salco Products, *Salit Steel, Salzgitter Mannesmann International GmbH, Samsung C&T America, Inc., Samuel, *Samuel, Son & Co., Limited, Sandy Simon and Associates, Sanwa Pty Ltd, Sarralle Headquarter, Sarralle US, SCAFCO, Schaeffer Industries, Schaeffler Group USA, Inc., Schaeffler North America, Schffield Steel Products Inc, Schifino Lee, Schnitzer Steel, Scrap Metal Services, LLC, SDI Flat Roll Group – Butler Division, SeAH Steel USA, LLC, Sector 3 Appraisals, Serviacero Tubulares, *Service Steel & Pipe, Service Steel Warehouse Co L.P., *SES Salico, Sheffield Metals International, Sheffield Steel Products, ShelterLogic Group, Sherwin-Williams, Shinagawa Americas, Shivom Jay Steels International, LLC, Showa Denko Carbon, Inc., Signode, Sims Metal, *Siskin Steel and Supply, SK Networks America Inc., SMS group Inc., Sonic Capital, Sourcing Value, South Jersey Port Corporation, Southeast Culvert, Inc., Southern Folger Detention Equipment Company, Southern Railway of British Columbia, Southland Advisors, *Southwark Metal, Space Plus USA, Spantek Expanded Metal, Spartanburg Steel, Spaulding Ridge, Special Products and Manufacturing, SPS Companies, Inc., SSAB, SSY Futures Ltd., StaalX LLC, Stamford Steel Corp, Standard Iron & Wire Works LLC, Standard Iron & Wire Works LLC , State Steel Supply Company, Stavig Group (North Coast, Myers, General Steel Drum), Stavig Group (North Coast, Myers, General, Chicago Steel Drum), *Steel and Pipe Supply, *Steel Coil Store, LLC, Steel Distributor Inc., Steel Dynamics, Steel Expert LLC, Steel Manufacturers Association, Steel Manufacturing and Warehouse Company, *Steel Market Update, Steel Plate Akron, Steel Pro, Steel Research Associates LLC, Steel Sales America, Steel Spectrum, *Steel Technologies, Steel Technologies de Mexico SA de CV, *Steel Warehouse, STEEL X, Steelinvest, SteelOrbis, Steelscape, *SteelSummit Holdings, Inc., SteelSummit-Tennessee, *Stelco, Stemcor USA Inc., Stitch Golf, StoneX Financial Inc., Stout Risius Ross Advisors LLC, Sukup Mfg, Summit Global Trading, Superior Aluminum Alloys, Superior Steel Supply, LLC, Sure Steel, Inc., T.Co Metals LLC, TA Services, Target Steel, Tarter Farm & Ranch, Tata International, Tata Steel, Tate Access Floors, Tatmetal Çelik San. ve Tic. A.?., Taylor Steel Inc., Tech Square Ventures, *Teijin Automotive Technologies, Tempel Steel Company, Terex, Ternium, Ternium International, *Ternium Mexico, S.A. de C.V., *Ternium USA, Inc, Texas Specialty Steel, Tex-Tube, *The Bradbury Group, The Bronx Goup, The Durham Manufacturing Company, The FABRICATOR magazine, The Greenbrier Companies, The Jordan International Co., The Law Office of Lewis E. Leibowitz, The Marks Group PC, Three D Metals, thyssenkrupp Materials Trading NA, thyssenkrupp Steel, Tie Down, Timpte Trailers, Titan Wheel, TKSNA, Ton Dong A Corporation, *Toyota Tsusho America, Inc., Tradepoint Atlantic, Trane Technologies, Traulsen, Trek Metals Inc, Trend Publishing Metals Group, Tri County Metals, *Triad Metals International, *Trinity Industries, Trinity Products, TrinityRail, *Triple-S Steel Holdings, Inc, TrueNorth Steel, Trussbilt, LLC, TS Steel Trade Schweiz AG, TSA Processing, Tubular USA, *U. S. Steel, UBS Securities LLC, UCC Holdings, UERMETALS, INC, UFP Industries, UNICOIL, Union Corrugating Company, Union Pacific Railroad, United States International Trade Commission, United States Steel Corporation, United Steel Global Trading Corp., Universal Steel, UPG Enterprises LLC, USG Corporation, USS-POSCO Industries, USS-UPI, Valmont, Valtir, LLC, *Válvulas Industriales S.A., *Varsteel Ltd, Venture Steel, Verde Industries Inc., Vest Inc., Vested Metals International, LLC, Vesuvius USA, Vicwest Building Products, Viking Global Investors, *Viking Materials Inc., Vision Metals, VOSS Steel, Vulcan Steel Products, *Wabash, *Waelzholz North America, Walker Magnetics, Wallner Expac, *Wallner Expac, Inc., Wastequip LLC, Watco, *Webco Industries, Weissenrieder & Co AB, Welded Tube of Canada Corp., Wellington Steel Supply, Wells Fargo, Welser Profile Austria GmbH, *Welser Profile North America, WESMAR STEEL, West Central Steel Inc., West Coast Metals, West Walker Steel, Westman Steel Industries, Weyland GmbH, Wheeling-Nippon Steel, Inc., *Whirlpool, *Wick Buildings, Wiley Rein LLP, Willbanks Metals Inc., *Wisconsin Steel & Tube Corporation, Wolfe Research, Wolverine Advanced Materials, Worthington Armstrong Venture (WAVE), *Worthington Industries, Worthington Steel, WSM Industries, XOM Materials Operations Inc., Yildz Demir Çelik, Zeeco Metals, Inc., *Zekelman Industries, Zen Freight Solutions Inc, Aggarwal Steel and Alloys, Altec Industries, Inc., Amarr, American Consolidated Industries, Inc., *BNSF Railway, *Braner USA, Bull Moose Tube, CME Group, Coilplus, Inc., Consolidated Scrap Resources, Inc., Credit Suisse LLC, *Dynamic Metals, Inc., EOXS, Esae Capital Partners, FAMCO Mfg, *GE Appliances, Greenway Steel, Haas Door, High Steel Service Center, Hobart Brothers, *Honda Development and Manufacturing of America, J.P. Morgan, Kloeckner Metals, Liberty Steel Products, *LMS Reinforcing Steel Group, LSI Industries Inc, *M&M Manufacturing, Inc., Mobius Risk Group, *Monarch Steel Company, Inc., Norbec, *O'Neal Steel, Onesteel Trading, P&S Transportation Inc, *Pacific Steel & Recycling, Rio Tinto Services Inc., SteelOrbis, StoneX Financial Inc., Summit Strategy Solutions, *Titan International, *Trane Technologies, *Tri County Metals
Check out www.events.crugroup.com/smusteelsummit for more information.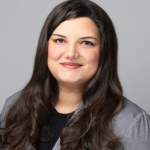 Latest in Steel Markets