Trade Cases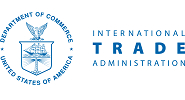 Commerce Modifies Import Duties on Belgian Plate
Written by Laura Miller
June 19, 2023
---
The US Department of Commerce's International Trade Administration (ITA) is updating the antidumping duties on carbon and alloy cut-to-length steel plate imported from Belgium.
In an administrative review of the AD duties, the ITA is considering the one-year period ended April 30, 2022. In its preliminary ruling, the agency set the weighted-average dumping margin at 2.65% for Industeel Belgium SA, a subsidiary of ArcelorMittal, according to a recent Federal Register filing.
That dumping margin is slightly higher than Industeel's final rate of 1.14% set in the prior year's administrative review.
NLMK Belgium was found to have no shipments of the subject merchandise during the 2021-22 period of review.
The cash deposit rate for all other Belgian producers or exporters is unchanged at 5.4%.
These initial findings may differ from the ITA's final results which will be issued later this year.
By Laura Miller, laura@steelmarketupdate.com
Latest in Trade Cases