Trade Cases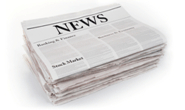 US Will Not Sunset Duties on Wire Rod
Written by Laura Miller
July 19, 2023
---
Antidumping and countervailing duties on imports of steel wire rod from a handful of countries will remain in place for another five years.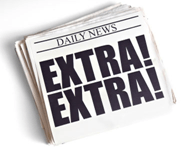 The US International Trade Commission (ITC) made its final decision in an expedited sunset review of the AD duties on wire rod from Belarus, Italy, Russia, South Africa, South Korea, Spain, Turkey, Ukraine, United Arab Emirates, and the UK, and the CVDs on the product from Italy and Turkey.
The ITC determined that revoking the current duties, or allowing them to 'sunset," would be likely to cause the continuation or recurrence of injury to the domestic market.
As a result of the ITC's decision, the existing AD and CVD orders will remain in place for another five years.
In March, the Department of Commerce found that, if the duties were allowed to expire, the dumping margins likely to prevail would be up to 280.02% for Belarus, 18.89% for Italy, 41.10% for Korea, 756.93% for Russia, 142.26% for South Africa, 32.64% for Spain, 4.44% for Turkey, 44.03% for Ukraine, 84.10% for the UAE, and 147.63% for the UK.
Commerce also determined the continuation or recurrence of countervailable subsidies would be at the following rates: 4.16-44.18% for Italy and 3.81-6.09% for Turkey.
Sunset reviews are required by trade law to be conducted every five years to account for changing conditions in the marketplace.
By Laura Miller, laura@steelmarketupdate.com
Latest in Trade Cases