Steel Products Prices North America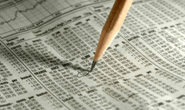 Ternium Could See Upside to Potential Steel Tariffs from US
Written by Becca Moczygemba
July 28, 2023
---
Mexican steelmaker Ternium could benefit if the US places new steel tariffs on Mexico, according to New York-based investment firm Morgan Stanley.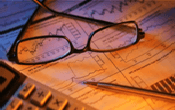 "First, if the US were to levy tariffs on steel imports from Mexico, we believe the government of Mexico would likely respond with a similar measure. Second, due to its product mix, Ternium would likely benefit from lower steel trade between the two countries," Morgan Stanley said in a research note.
But why the possible need for a new tariff? According to data from the research note, there's been a significant increase in steel imports from Mexico in the past two years compared to pre-pandemic levels. "(Import quantities) are up 43% in 2022 relative to 2018 and 92% relative to 2015. In fact, whereas prior to 2018, Mexico had a negative steel trade balance with the US (i.e., was a net importer), since 2018, it has become a net exporter of steel in trade with its northern neighbor."
Imports from Mexico in June were at a three-month high, with semi-finished steel making up half the shipments, according to the US Commerce Department. 
US Trade Representative Katherine Tai and Mexico's Secretary of Economy Raquel Buenrostro met on July 6. The USTR said she spoke with Secretary Buenrostro regarding "the importance of addressing the recent surge of imports of steel and aluminum products, and agreed to have their teams intensify their engagement." 
Scottsdale, Ariz.– based Reliance Steel & Aluminum spoke about doing business in Mexico on its latest earnings call.
"We try to sell metal to people wherever they are if they want metal. So, if there is more demand for metal in Mexico, we certainly want to service those markets," said Karla Lewis, president, CEO, and director of Reliance Steel & Aluminum. "We're in process of doing further expansions down there because we see growth in that market," 
In 2008, Reliance acquired the PNA Group, which consisted of 23 service centers and seven joint ventures – three of those facilities are in Mexico, and the company  has since added a fourth.
"We also have some of our US companies selling more metal down into Mexico. One of our on-campus opportunities, I think that mill has directed more metal there," Lewis said. "So, in support of them, we're pushing some more tons down there as we see opportunities to grow down there. We look at it as a potential favorable market for growth right now."
By Becca Moczygemba, becca@steelmarketupdate.com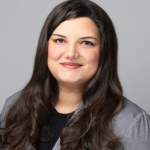 Latest in Steel Products Prices North America