Steel Products
SMU Steel Summit: 1,200 Attendees Registered So Far!
Written by Becca Moczygemba
July 31, 2023
---
There are about 20 days to go until SMU's 2023 Steel Summit Conference, and there's still plenty of time to register – just click here!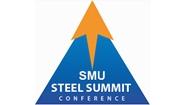 More than 1,200 people have registered to attend so far, which means we're on track to exceed last year's record.
Steel Summit is Monday-Wednesday, Aug. 21-23, in Atlanta at the Georgia International Convention Center (GICC). The agenda is here.
The GICC is located next to the Hartsfield-Jackson Atlanta International Airport, and you can get from the airport to the event on a free tram. Our discounted hotel room blocks are booked, but there are still rooms available at hotels in the area.
All Steel Market Update and CRU subscribers get a $100 discount, and there is a group discount of $100 per person for companies that register two or more people together. Both discounts can be combined for a savings of $200 when registrations are booked at the same time. An additional discount is available for members of the NexGen Metals Community.
If you've already registered, be sure to download the Steel Summit 2023 app from your app store. There you'll find the agenda, a list of speakers and exhibitors, access to the live Q&A platform, a list of attendees, and more. The app is also a great way to start networking ahead of the event. It's the best way to get the most out of your visit!
If you haven't registered yet, you will receive your app login information once registration is complete.
Here is a list of companies that have recently registered. You can click here for a more complete list that includes all registered companies. Those with an asterisk next to their name are sending more than one person to the event:
ABB Installation Products, *AkzoNobel Coatings Inc., Area Transportation, B&L Pipeco Services, *Bayou Processing & Storage, LP, *Caterpillar Inc, Challgren International Iron Trade, Channell Commercial, Clopay Building Products Co., *CloudForge, CMC Impact Metals, Curtis Steel Company, *Freight Investor Services, Furnace Parts – Ultra Energy, Great South Metals, ILG NORTH AMERICA INC., Joesph T. Ryerson & Son Inc., *Mill Steel Company, Minmetals Inc, Minova Global, Nashville Wire Products, *Nelsen Steel Company, *Norfolk Southern, Omnimax International, *Pacesetter, *Pridgeon and Clay, *Stemcor USA Inc., Sunbelt Group, Tarter Farm and Ranch, Toro Company, Voyager Portal, Wellington Management, *Zeeco Metals, Inc.
Check out www.events.crugroup.com/smusteelsummit for more information.
By Becca Moczygemba, becca@steelmarketupdate.com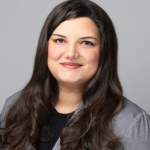 Latest in Steel Products