Steel Products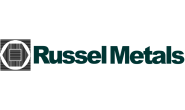 Russel Metals Sells TriMark Shares
Written by Becca Moczygemba
August 1, 2023
---
Canadian metals distributor Russel Metals announced it is selling off 50% of its equity in TriMark Tubulars Ltd. to Japan's Marubeni-Itochu Tubulars Ltd. (MITI).
The value of the sale is approximately CAD$61 million (US$46 million) and should be finalized in Q3, the company in a press release on July 31.
The two companies merged their respective oil country tubular goods (OCTG) and line pipe businesses in 2021 to create TriMark Tubulars. Under TriMark, Russel was able to convert C$109 million into cash and retain a C$32-million equity interest in the company.
In Q1 of 2023, Russel recorded sequential growth in each of its business categories. Although, year-over-year results were not as strong.
Combined with the dividends from TriMark, the sale of Russel's interest will give the company a return on investment of over 200%, the company said.
"This transaction represents the final step to our staged exit from the OCTG/line pipe business. Over the past three years, we have repatriated approximately (C)$375 million of capital from the OCTG/line pipe business and have reinvested in our core segments at superior returns with lower risk," John Reid, president and CEO of Russel Metals, said in the release.
"Additionally, we have retained significant financial flexibility to opportunistically grow our company and return capital to our shareholders," he added.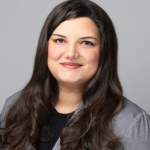 Latest in Steel Products