Steel Products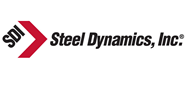 SDI's Sinton Hot Mill is Back Up and Running
Written by Laura Miller
August 1, 2023
---
Steel Dynamics Inc.'s hot strip mill in Sinton, Texas, is back up and running after a month-long unplanned outage.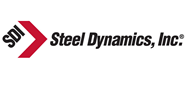 The hot end of the Sinton mill had been down since July 1 because of caster shear equipment issues.
SDI announced the successful restart of the mill on the morning of Tuesday, Aug. 1, as its team "has successfully addressed" those equipment issues.
The Fort Wayne, Ind.-based steelmaker noted in the announcement that the cold mill and downstream value-added flat-rolled steel coating lines remained operational during the outage.
Total loss of volume related to the outage is expected to be 50,000 to 70,000 net tons, executives said on the company's second-quarter earnings call with analysts on July 20. The mill has an official capacity of 3 million tons per year.
The hot mill was running at 52-55% before the outage. The plans are to progressively ramp up to an 80% run rate by year's end, co-founder, chairman, and CEO Mark Millett said on the call.
Latest in Steel Products