International Steel Mills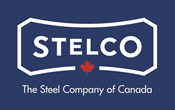 Stelco Committed to Decarbonization, but Not via EAF Route
Written by Laura Miller
August 10, 2023
---
While Canadian integrated steelmaker Stelco remains committed to decarbonizing its steelmaking operations, it has no plans to convert to electric-arc furnace (EAF) steelmaking, nor to buy an EAF steelmaker anytime soon.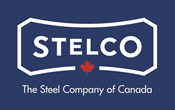 Executives made the comments on the company's second-quarter earnings call with analysts on Thursday, Aug. 10.
"From our perspective, the EAF business is not a part of our strategy at the moment. … We're not planning on moving in that direction," executive chairman and CEO Alan Kestenbaum stated on the call.
At the same time, he noted, they are opportunistic buyers. "We're not religiously opposed to anything – EAF or otherwise," he said, should the right opportunity present itself. "Never rule it out. But right now, it wouldn't be the direction we would go in," he added.
Although others may have a different view, Stelco remains concerned about the supply of raw materials, namely, scrap.
As they have discussed on previous earnings calls, Stelco execs believe an already tight scrap market will continue to tighten as steelmakers around the world the shift to EAFs.
While EAF steelmaking can help companies reduce their carbon emissions, Stelco remains committed to integrated steelmaking. In 2021 it completed a blast furnace upgrade, increasing its annual capacity by 300,000 net tons, and commissioned a new pig iron caster.
Kestenbaum said on Thursday's call that Stelco has "a whole host of decarbonization initiatives we're working on now," to help lower the carbon footprint of its facility in Hamilton, Ontario. That includes the use of hydrogen. While its use remains in the working phase, it's "super exciting for us," the executive said, with the company receiving much support from financial and technology providers.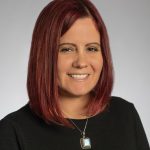 Latest in International Steel Mills