Steel Products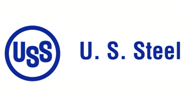 US Steel CEO Accuses Cliffs CEO of Refusing to Sign Sales NDA, But Leaves Door Open to Talks
Written by Michael Cowden
August 13, 2023
---
The spat between U.S. Steel and Cleveland-Cliffs over a proposed sale of the Pittsburgh-based steelmaker continued into Sunday evening.
U.S. Steel confirmed that it had received an unsolicited offer from its Cleveland-based competitor. It alleged that Cliffs had "refused to engage" in the customary processes for assessing valuation in a press release received by SMU at 7:01 pm ET on Aug. 13.
The company also, in an extraordinary move, disclosed the full text of a letter sent by U.S. Steel president and CEO David Burritt to his counterpart, Cliffs chairman, president and CEO Lourenco Goncalves.
U.S. Steel said it transmitted the letter from Burritt to Goncalves at 12:01 pm ET on Sunday afternoon, shortly before Cliffs publicly announced what had previously been a private discussion about a potential sale.
Burritt said in his letter to Goncalves that U.S. Steel and its advisors had on Aug. 7 offered to enter a non-disclosure (NDA) agreement with Cliffs about the proposed sale. The NDA would have allowed U.S. Steel and Cliffs to discuss not only valuation but also potential antitrust risks and the prospects of a combined company, Burritt said.
U.S. Steel was "shocked" to on Friday, Aug. 11., receive a letter from Cliffs "stating that you refused to sign the nearly completed NDA unless we agree to the economic terms of your proposal in advance."
Cliffs said on Sunday afternoon that it had offered to buy U.S. Steel shares at $35 apiece, a hefty premium to their current price. It valued the deal at $10 billion.
But U.S. Steel did not confirm that figure. It said valuation and other details of the sale had not been worked out.
Pushing U.S. Steel and its board to agree to terms in advance of an NDA – and without customary due diligence – was "in essence a demand that it breach its fiduciary duties," Burritt wrote.
"The Board has no choice but to reject your unreasonable offer," he added.
But Burritt did not close the door to further talks, referring Goncalves to the formal sales review that U.S. Steel had made public earlier in the day.
"We invite you to reach out to our financial and legal representatives and welcome you to join our process," he said.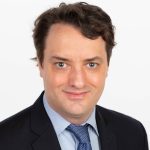 Latest in Steel Products