Trade Cases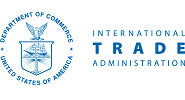 US Scraps Suspension Agreement, Imposes AD Duties on Russian Plate
Written by Laura Miller
August 14, 2023
---
US plate producers were successful in their most recent effort to have the suspension agreement on cut-to-length plate imports from Russia removed and replaced with antidumping duties.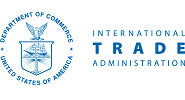 The US Department of Commerce announced this week it is terminating the suspension agreement, which dates back to 2003.
In place of the suspension agreement, Commerce has now imposed antidumping duties CTL carbon steel plate that enters the country from the Russian Federation.
Commerce assigned weighted-average dumping margins of 53.81% for Severstal and 185% for all other Russian companies.
In 2015, Nucor, Cleveland-Cliffs, and SSAB petitioned Commerce to end the agreement, but that effort was unsuccessful.
This April, the same companies once again asked for termination of the agreement. Their reasoning was that the 2003 agreement was no longer in the public interest, as Commerce reclassified Russia as a non-market economy in November 2022.
The domestic steelmakers did not respond to SMU's request for comment.
Latest in Trade Cases