Steel Product Producers

Friedman Expects Hedging Gains To Offset HRC Pricing Pressure
Written by Laura Miller
August 15, 2023
---
Longview, Texas-based steel processor Friedman Industries is anticipating steady demand in the current quarter.
Downward pricing pressure on hot-rolled coil (HRC) will lead to lower margins, but this should be offset by hedging related gains, the company said in its earnings report for its fiscal 2024 first quarter ended June 30.
Q1 sales in Friedman's flat-roll product segment declined 13% from the year-ago quarter due to lower selling prices. Tons sold were up 28% year over year to 120,000 tons, primarily due to the acquisition of Plateplus Inc. in April 2022, as well as a new facility in Sinton, Texas, coming online in October 2022, the company said.
In its tubular products segment, lower prices and fewer tons sold resulted in a 36% year-over-year decline in sales to $12.1 million. Sales volumes were down 14% to 9,000 tons.
All told, Friedman's fiscal Q1 net earnings were $7.7 million on sales of $137.3 million, down 31% and 15%, respectively, from the same quarter last year.
Friedman Industries Inc.
| First quarter ended June 30 | 2023 | 2022 | % Change |
| --- | --- | --- | --- |
| Net sales | $137.3 | $161.8 | -15% |
| Net earnings (loss) | $7.7 | $11.2 | -31% |
| Per diluted share | $1.04 | $1.55 | -33% |
(in millions of dollars, except per share)
"Our first-quarter results are a great start to fiscal year 2024 as we strive to deliver record earnings for a third year in a row," commented president and CEO Michael J. Taylor.
"Our team did a good job of evaluating and responding to market conditions during the first quarter. As fiscal 2024 continues, we are focused on maximizing sales volume on our existing assets while also evaluating additional growth opportunities for the company," he added.
Friedman processes HRC at its facilities in Hickman, Ark.; Decatur, Ala.; East Chicago, Ind..; Granite City, Ill.; and Sinton, Texas. Its facility in Lone Star, Texas, manufactures electric-resistance welded pipe.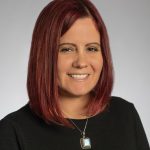 Latest in Steel Product Producers