Steel Products
Resonac Takes Full Ownership of AMI Automation
Written by Laura Miller
August 16, 2023
---
Japan's Resonac Corp. plans to take full control of Mexico's AMI Automation.
In 2021, Resonac acquired a 50% interest in AMI. It announced this week it plans to acquire 100% of the outstanding shares in Monterrey, Mexico-based AMI.
AMI is a provider of automation solutions and power control systems to a wide array of industries. It provides software and services for the operation of electric-arc furnaces (EAFs) to the steel industry.
At the beginning of this year, Japan's Showa Denko and Showa Denko Materials merged. Showa Denko became Resonac Holdings Corp. and Show Denko Materials became Resonac Corp. The integrated company aims to be a world-leading chemical and advanced functional materials company.
Resonac Graphite is a graphite electrode producer with six manufacturing facilities around the world.
"The acquisition of AMI will allow Resonac Graphite to contribute to our customers' sustainable operations by providing an integrated set of innovative solutions that assist customers in achieving their best overall steelmaking performance," a statement from Resonac said.
"We have already started working together to provide integrated digital solutions that enhance EAF operating efficiencies, promote safety, energy conservation, and reduce greenhouse-gas emissions while delivering greater value to customers," it added.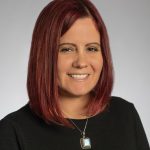 Latest in Steel Products