Steel Mills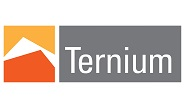 Steel Summit: Ternium Mexico CEO Sees Challenges, Opportunities
Written by Laura Miller
August 25, 2023
---
President and CEO of Ternium Mexico César Jiménez discussed positive demand trends and challenges in the Mexico market with SMU managing editor Michael Cowden during a fireside chat on Tuesday, Aug. 22 at the SMU Steel Summit in Atlanta.
Ternium Mexico is well positioned to take advantage of the reshoring trend positively affecting the North American market, Jiménez said.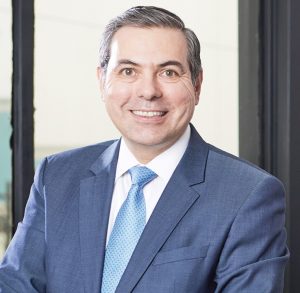 Additionally, demand is healthy in Mexico in the industrial and HVAC sectors. While there are not a lot of government infrastructure projects like there are in the US, construction demand remains stable. Renewable wind and solar projects and the automotive industry's switch from combustion to electric motors are other areas that will bring more steel consumption, he said.
Two big challenges the Mexican market is facing are in logistics and energy.
On the logistics side, the country needs more trucks and trains, according to Jiménez.
The other challenge, he said, is the transmission and distribution of electricity. The good news is that "the Mexican government is realizing energy is critical for the future" and is changing investment plans, adding more renewable energy projects, and increasing capacity overall, he explained.
When asked if the steelmaker is interested in moving into downstream or adjacent markets, like some other American steel companies are, he said, "Never say never."
For now, however, Ternium is focused on growing in the markets it already serves, but it does have lots of projects and ideas on both the flats and longs steel markets. "We have not run out of ideas to continue investing in our economies," he said. "For the moment, we'll continue to roll in the same markets."
The shortage of capacity for making electrical steels in the US was brought up several times at Steel Summit. Jimenez said Ternium "will always try to follow what the market" needs. "There is a good case for 'why not?'" he said on the possibility of adding that product to the company's product mix.
Considering the current absence of competitor AHMSA from the market, Ternium did its "capacity expansion at the right time so we can serve the needs" of the market now, he commented.
That expansion is Ternium's newest steelmaking complex in Pesquería, in the Mexican state of Nuevo León. The new hot strip mill there has been running at full capacity, he said.
There are currently five different projects going on there. A new, 550,000-metric-tons-per-year pickle & oil line will be ready next year, as will new finishing lines. A new pickle and cold rolling tandem mill and a new galvanizing line for thick material will start in 2025. A $2.2 billion EAF/DRI melt shop will be ready in the middle of 2026. Once complete, it will be the most modern slab mill in the Americas.
Jiménez also talked about Ternium's increased stake in in Brazilian steelmaker Usinas Siderúrgicas de Minas Gerais S.A. (Usiminas) and the company's slab strategy.
In Mexico, Ternium's main market, the company operates three hot rolling mills, two of which are slab based, with a combined total capacity of 7.5 million metric tons per year.
The new slab mill in Pesquería, once complete, will be able to produce 2.6 million metric tons of slabs annually. Thus Ternium's Mexican mills, at full capacity, will still require almost 5 million metric tons of slab per year.
Ternium Brazil will be providing slabs to both Usiminas and Ternium Mexico, and thus Ternium will still have to buy some slabs from the market for rolling in Mexico, Jiménez explained.
Join the steel community again at the Tampa Steel Conference on January 28-30 to hear more from industry executives.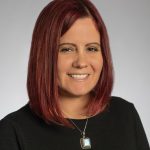 Latest in Steel Mills