Steel Products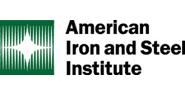 AISI: Raw Steel Output Slips
Written by Becca Moczygemba
August 28, 2023
---
US raw steel production dropped back down after the previous week's increase, according to data released by the American Iron and Steel Institute (AISI) on Monday, Aug. 28.
Steel produced in the US fell to 1,733,000 tons for the week ended Aug. 26, down 1.3% from 1,756,000 tons the previous week. Production is 0.8% higher than it was in the same period one year ago when domestic output was 1,719,000 tons.
The mill capability utilization rate for the week was 76.2%, down from 77.2% the week prior. Utilization was also down from one year ago when the utilization rate stood at 78%.
Adjusted year-to-date production through Aug. 26 was 58,096,000 tons with a capability utilization rate of 75.9%. That is down 1.9% from the 59,239,000 tons during the same time frame last year, when the capability utilization rate was 79.7%, AISI said.
Production by region for the week ending Aug. 26 is below. (Note: Changes from the prior week are in parentheses.)
Northeast – 130,000 tons (up 3,000 tons)
Great Lakes – 554,000 tons (down 24,000 tons)
Midwest – 224,000 tons (up 2,000 tons)
South – 754,000 tons (down 7,000 tons)
West – 71,000 tons (up 3,000 tons)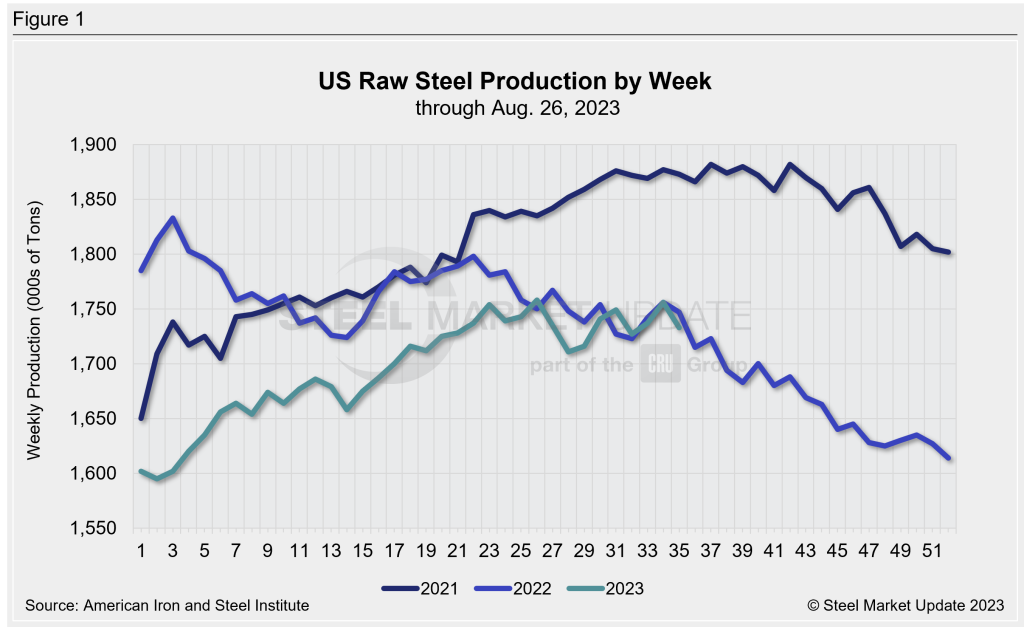 Latest in Steel Products