Steel Products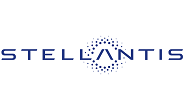 UAW Jeers Automaker Contract Offers Ahead of Sept. 14 Strike Deadline
Written by Ethan Bernard
September 8, 2023
---
United Auto Workers (UAW) union negotiators panned contract offers from the "Big Three" automakers on Friday, Sept. 8.
Ford, General Motors, and Stellantis "are refusing to offer the strong contract we've earned," the UAW said in an email to union members.
"We gave the Big Three our Members' Demands back in July. We told them to get serious. But the Big Three chose to delay and delay," the UAW said.
"We've made clear to the companies that Sept. 14 is a deadline, not a reference point," the union added. "We are ready to buckle up and take action on Sept. 15."
Stellantis Offer Dunked on X
Automaker Stellantis presented what it said was a "strong" contract offer to the UAW union on Friday.
The union's initial reaction was not positive.
"Today's offer includes significant wage increases in each year of the contract and, in percentage terms, this opening offer is larger than where we ultimately landed in 2019," Mark Stewart, Stellantis North America COO, said in a statement to employees.
Stewart said that for most union-represented employees, the offer included wage increases in each year of the four-year contract. The total wage increase would be 14.5%.
The offer also included a one-time, $6,000 "inflation protection" payment in the first year of the contract as well as $4,500 in such payments over the final three years of the contract, he said.
Another perk: Juneteenth would become a paid holiday.
On X (formerly Twitter), the UAW responded to the offer: "They have the money. They just don't want Stellantis workers to get our fair share."
Stellantis disagreed.
"This is a responsible and strong offer that positions us to continue providing good jobs for our employees today and in the next generation here in the US," Stewart said in the statement.
"It also protects the company's future ability to continue to compete globally in an industry that is rapidly transitioning to electric vehicles," he added.
Ford, GM Offers Also Turned Down
The UAW has also balked at offers from both Ford and General Motors. The UAW's contracts with all three Detroit-areas automakers expires on Sept. 14 at 11:59 pm.
Ford has since sweetened its offer, according to an article in the Detroit Free Press on Friday.
UAW president Shawn Fain infamously tossed prior contract language from Stellantis into the trash on Facebook Live last month.
"That's where it belongs – in the trash – because that's what it is," he said at the time.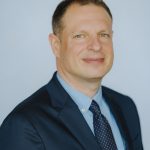 Latest in Steel Products