Final Thoughts
Final Thoughts
Written by Michael Cowden
September 10, 2023
---
The more of you I talk to, the more the question seems to be not whether the United Auto Workers (UAW) will strike later this week but instead for how long.
You're also asking whether the UAW will target one union-represented automaker or whether it might take the unprecedented step of walking out at Ford, General Motors, and Stellantis.
I wish I had answers for you. My guess is we all might be in limbo this week, perhaps until midnight on Sept. 15.
UAW Negotiations, Steel Prices, and Potential Outages
The best-case scenario seems to be that there is a short strike. Steel prices tumble in response but then rebound in Q4. The worst case-scenario would be a protracted strike, a situation that could get especially messy if the UAW were to strike all three automakers.
As far as prices go, I'm told some mills, especially those less exposed to automotive, are trying to hold prices up.
But I'm also told the mid-$600s per ton (mid-$30s per cwt) is available for larger inquiries. Such pricing is from certain domestic producers with automotive exposure and/or from some mills in eastern Canada. I want to stress that those levels are for "big tons." That said, in a falling market, prices for larger buyers can become the prevailing spot market price on a lag.
I also note that price point because some of you have told me that you don't think there is any reason why HRC prices should go below ~$650 per ton. Mills might not be losing money at that price level, I've been told. But they also wouldn't be making enough to justify the investments they've made (or plan to make).
Perhaps prices in the mid/low $600s per ton are acceptable for a brief period. If there were a short strike and therefore a light at the end of the tunnel, for example. But if there were a long strike, you might reasonably expect to see more maintenance outages than the ones already slated for this fall.
Also, keep in mind that lead times for coated products – late October or early November at some mills – are already into what is typically a seasonally slower part of the year. Last year, for example, we saw hot-rolled coil fall to an average of $615 per ton just before Thanksgiving, which turned out to be a low for 2022. Is it possible we'll see something like that this year: seasonal doldrums amplified by an automotive strike?
Let's also recall that lower prices last fall led to blast furnace idlings. Could we see something similar this year if we see low prices persist?
What Will Prime Scrap Do?
And what about raw materials? I've heard prime scrap could settle down as much as $50 per gross ton in some markets in September. That surprised me a little because a strike would hammer prime scrap generation. If non-automotive demand is still intact, does it make sense for prime to be down so much?
I also wonder if mills have already ordered pig iron to hedge against the possibility of less prime scrap availability. If they haven't, is it too late to do so now? Let's say pig iron is ordered now. Isn't that two to three months before it's delivered – meaning it might not be ready for consumption until December?
Few things are as unpleasant for mills as falling HRC prices colliding with rising raw material costs. Recall we saw HRC prices rise in the early days of the pandemic, late spring/early summer 2020, for just this reason. And demand was worse than it is now.
If we do see an extended strike, could we see at some point a temporary price bump – as we saw in summer 2020 – to offset higher scrap costs?
Long-Term Impacts
Longer term, I wonder what the impacts of a strike might be.
Non-union automakers – think the "new domestics" in the South – typically keep their wage and benefit packages attractive enough to prevent workers from organizing. What if the UAW manages to negotiate a significantly better deal? Would non-union automakers also have to lift pay and benefits?
The UAW might have some trump cards now. But what about a year from now? Ford, as I noted in this column in July, plans to import the Lincoln Nautilus, a high-end SUV, from China. Is that a one-off, or might that become a precedent?
Let me know your thoughts!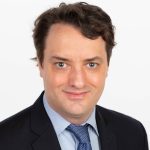 Latest in Final Thoughts