OEMs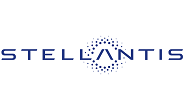 Stellantis on 'Good Path' with UAW, New Proposal to Be Submitted: Exec
Written by Ethan Bernard
September 11, 2023
---
A Stellantis executive detailed today the progress the automaker is making with the United Auto Workers (UAW) union as a "good path" ahead of Thursday's contract deadline.
"We are on a good path and remain committed to reaching a tentative agreement without a work stoppage that would negatively impact our employees and our customers," Tobin Williams, Stellantis SVP of North America human resources, said in a statement.
He noted there was "good energy among both teams and great momentum to reach an agreement as we head into the final days before the contract expires Thursday night" at 11:59 pm.
Williams reported that the Stellantis and UAW subcommittees "have reached tentative agreements in a number of important areas, including health and safety."
Stellantis proposed an offer on Friday which the UAW rejected. The total wage increase proposed in that offer was 14.5%. The UAW is reportedly seeking over a 40% increase. The UAW has also passed on offers from Ford and General Motors.
Williams said Stellantis received a counter offer to their economic proposal Sunday afternoon. In response, he noted, the automaker intends to pass a second offer to the UAW Monday morning. No details of that have been released yet.
Separately on Monday, UAW president Shawn Fain said the union is not walking away from the table.
"We are ready to negotiate in Detroit 24/7, just as we have been for the past seven weeks since we gave them our members demands," Fain said in a statement, according to Reuters. "Despite receiving no response for over a month, when the CEOs are ready to make a serious offer we'll be there, day or night."
A report from Bloomberg on Monday said the UAW has lowered its pay hike demand to 36% from 40%.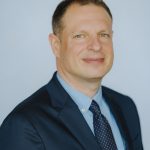 Latest in OEMs