Steel Mills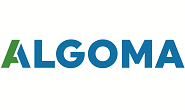 Algoma's CEO Highlights the Switch to Greener Steelmaking
Written by Laura Miller
September 18, 2023
---
As the world works to decarbonize and limit greenhouse-gas emissions to reach the goals outlined in the Paris Agreement, many steel companies have joined others in setting their own targets to reach net zero emissions by 2050.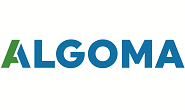 For many steelmakers, switching from integrated steelmaking to electric-arc furnace (EAF) steelmaking is part of their plans to help meet those goals and set up a cleaner and more sustainable world for future generations.
Sault Ste. Marie, Ontario-based Algoma Steel chose this route, embarking on its strategic transformation in 2021 by beginning to construct two new EAFs to replace its No. 7 blast furnace steelmaking operations.
At Reuters' Industry Transition 2023 conference in Pittsburgh last week, Algoma's CEO Michael Garcia explained the compelling business case for the Canadian steelmaker to make the switch.
Algoma's blast furnace and coke ovens were facing the end of their lives and the company had some decisions to make, he said. It would cost several hundred million dollars to reline the BF and to bring the coke ovens into compliance with Canadian standards.
Switching to the EAF route, although still an enormous investment, would allow the company to increase its steelmaking capacity, producer greener steel, and operate with a smaller and more efficient workforce, Garcia said.
The steelmaker was also in a "very advantageous cash position after years never before seen in the steel industry," he explained.
Additionally, he said the Canadian "government was completely on board," committing to develop the electrical grid and infrastructure in Sault St. Marie where the steelmaker operates.
For the EAF project, Algoma has received CDN $220 million in low-cost financing from the Canada Infrastructure Bank and CDN $200 million in funding from the Net Zero Accelerator initiative of the Federal Strategic Innovation Fund.
Garcia said the switch would utilize cleaner energy and result in cheaper steel production. And with the mill's location on the Great Lakes key to easily sourcing raw materials – scrap and virgin metallic units – "the option was pretty much staring us in the face and it made a lot of sense," he explained.
When asked if there will be demand for the greener steel it will produce via EAFs, Garcia said the need for steel is not going away any time soon.
"Fundamentally, the world needs steel for continuing to build our infrastructure," he said, noting that it will be a key material in the transition to a cleaner and greener economy.
Algoma's steel is also in automobiles, electric vehicles, trash trucks, cement trucks, riding lawn mowers, OCTG drill pipe, wind towers, and solar farms, he said, naming just some of the many uses of the critical material.
"The fact that we're expanding capacity shows we're confident there will markets for that steel," he noted.
More and more customers are asking just how green the materials they're using are and what exactly the emissions associated with it are. "We believe that will play a bigger and bigger choice in the buying decisions of people," Garica commented.
Coinciding with Garcia's appearance at the conference, Algoma released its first ESG report.
"The scale and magnitude of the transformation underway at Algoma necessitate that ESG factors play a foundational and critical role in our business strategy, processes and practices. Becoming a North American leader in green steel, means becoming a leader in ESG – and the work underway at Algoma today is designed to help us achieve both goals," Garcia said in a statement with the report's release.
Focusing on ESG is one of the four pillars of Algoma's strategic direction, according to the report. The others include operational and capital improvements, financial discipline, and strategic partnerships.
At the conference, Garcia said "radical collaboration" is needed for all companies to help reach their net zero carbon goals by 2050.
"How do we think and work differently?" Garcia asked. "At the end of the day, it's going to take everybody working together in new and different ways to achieve this."
The report reveals Algoma's product mix in fiscal 2023 was 81% hot-rolled sheet, 10% plate, and 8% cold-rolled sheet. Approximately 43% of its sales went to the transportation and logistics sector (that includes 25-30% automotive), 29% to manufacturing and construction, 17% to distribution, and 11% to tubular. More than half (59%) of its sales were to the US, while 40% stayed in Canada.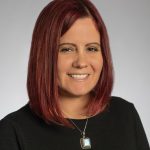 Latest in Steel Mills