SMU Market Chatter
Market Chatter This Week
Written by Becca Moczygemba
September 20, 2023
---
On Monday and Tuesday of this week, SMU polled steel buyers on a variety of subjects, including steel prices, demand, inventories, the UAW strike, and what people were talking about in the market.
Rather than summarizing the comments we received, we are sharing some of them in each buyer's own words.
We want to hear your thoughts, too! Contact david@steelmarketupdate.com to be included in our questionnaires.
When and at what price level do you think steel prices will bottom, and why?
"We've got a bit of room left. I bet we'll get right around $600/ton."
"Below $600 – too much capacity."
"Depends on the length of the auto strike."
"Plate will bottom in Q4 in the $1450/t range, then rebound higher in Q1/2024."
"I think we are there. The mills will shutter some capacity to protect pricing from further erosion."
"After the strike of the 'Big Three' is over."
"Prices will plateau in November. After that, 2024 purchases start in earnest. Everything changes if the strike ends soon."
"Sometime in October around $700/ton."
"Plate prices could trend down over the next 6-9 months and bottom towards the middle of next year."
"$650 due to the UAW strike. Also, demand is lower
Is demand improving, declining or stable, and why?
"Our demand is stable to declining."
"Demand is remaining stable, but some folks seem pretty bearish out there."
"Demand is improving slightly for us."
"Plate demand is stable currently."
"Demand for our company is still steady."
"Our demand is declining due to the strike."
"There's been a general slowdown in plate, but the bigger factor is the delta between HRC and plate.   We are seeing more customers move to 72″ wide or narrower on 3/4″ thick and down."
Is inventory moving faster or slower than this time last year – and why?
"For us, it continues to be a bit faster."
"It's been slower due to the economy."
"We can't keep inventory on our floor."
"No change year over year for us."
"Demand has been slower for us. As the auto strike continues, we will see more of an impact."
Are imports still attractive vs. domestic material? Why or why not?
"Depends on the product. Pre-painted and lighter gauges are attractive."
"Nope. Too long to get here."
"No. Because of price and lead time."
"Pricewise, they continue to be on the cusp. Lead times are obviously the main hurdle for imports – but some folks can wait."
"Imports are always attractively priced for us."
"No – the spread is too small."
"We've turned down four recent import plate offers. Not attractive enough to consider."
"Not at this time as lead times for arrival are too far out, and the perception of declining plate prices domestically will probably keep people on the sidelines."
"Pricing is only attractive in Thailand and India because other pricing is the same as domestic costing."
Will the UAW strike have an impact on your business? Why or why not?
"It will have a limited impact, but it depends on the length of the strike."
"Yes, tangential impact on supply and demand."
"Yes – falling replacement cost."
"Most folks seem to think it lingers at minimum … for a few weeks. The union certainly has a big war chest to fight. On the market side of things, I understand the rhetoric about pricing spiking after the strike is settled. But I do question whether it would last. We have a soft scrap market, short mill lead times, and a lowering utilization rate. Add to that, imports remain waiting in the wings. So, while I do expect the mills to try and raise pricing after the strike is over, I don't see it lasting medium term."
"Yes, if it causes the price of steel to continue to drop."
"The UAW will impact every business and every person regardless if you are in the automotive industry or not."
"If it goes on long enough, it will impact a lot more than our business. Hopefully cooler heads will prevail, and they will come to a reasonable settlement."
"Yes, if furnaces shutter supply may be reduced in the short term."
What's something that's going on in the market that nobody is talking about?
"The "fabrication arms race" between service centers and mills."
"Price increases likely to come from the strike/contract UAW is pushing for."
"Iron ore futures."
"Short mill lead times! I continue to look at those as a major hurdle for the bulls out there. I don't expect the end of the strike or the scheduled outages to reverse that trend."
"Everyone seems to be suffering from employee shortages!"
"I have not heard much on the impact of BRICS move to dethrone the US dollar and what impact it will have on our industry."
"AHMSA's possible restart, or at least takeover. It has gone very quiet."
"The (potential) sale of US Steel has gotten quiet."
"Maintenance outages at some mills."
"Possible anti-dumping tariffs from Asian countries."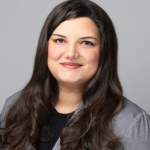 Latest in SMU Market Chatter