Steel Mills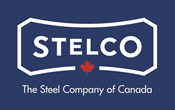 Stelco Considering Bid for U.S. Steel: Bloomberg
Written by Ethan Bernard
September 21, 2023
---
Canadian steelmaker Stelco Holdings Inc. is in the mix to purchase U.S. Steel, according to an article in Bloomberg on Thursday, which cited people familiar with the matter.
The article said Stelco was seeking to buy the entire company as "it looks to increase its portfolio of steelmaking assets and boost its share of the market for supplying metal to the automotive sector."
Stelco, Canada's biggest steelmaker, "is in talks with a potential partner on its bid, the people said, asking not to be identified because the details are private," according to Bloomberg.
The article's sources noted that no final decision has been made and that Stelco could opt against making a bid.
U.S. Steel declined to comment for this article. Stelco did not respond to a request for comment.
Several companies are reported to be in the hunt for the Pittsburgh-based steelmaker.
Cleveland-Cliffs publicly made a bid for U.S. Steel, one that U.S. Steel rejected. ArcelorMittal has also been said to be interested in the company.
Guppy Swallowing a Whale?
U.S. Steel is much larger than Stelco, which operates a sole blast furnace at its Lake Erie Works in Nanticoke, Ontario, according to SMU's blast furnace status table.
In contrast, U.S. Steel has six active blast furnaces. That includes two at its Mon Valley Works in Pittsburgh and four at its Gary Works in northwest Indiana. The company also has a temporarily idled blast furnace at its Granite City Works near St. Louis.
U.S. Steel's operations in addition include Big River Steel, an EAF mill in Arkansas considered to be among the crown jewels of the company. Other assets include energy tubular mills, iron ore mining and pellet operations in Minnesota, and its UPI sheet processing facility in Pittsburg, Calif.
In Europe, meanwhile, the company owns a large steel works in Kosice, Slovakia. It sports three blast furnaces and annual raw steel capacity of five million tons.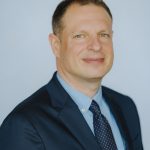 Latest in Steel Mills