Steel Mills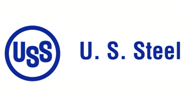 U.S. Steel Considering Sale, Cliffs Offer Rejected
Written by Michael Cowden
August 13, 2023
---
U.S. Steel dropped a bombshell on Sunday, announcing that it started a formal process to review multiple unsolicited offers for the company.
Cleveland-Cliffs followed with an explosive announcement of its own just hours later: that it had offered to buy U.S. Steel and that the board of the Pittsburgh-based steelmaker had rejected its offer as "unreasonable."
U.S. Steel said it would make no additional public comments about its sales process until it had reviewed all offers. Some are only preliminary and remain subject to ongoing due diligence, the company said.
U.S. Steel for Sale
The iconic steelmaker said a range of outcomes were possible – from sales of specific production assets to a sale of the entire company.
"U.S. Steel's Board and management team are committed to maximizing value for our stockholders, and to that end, we have commenced a comprehensive and thorough review of strategic alternatives," company president and CEO David Burritt said in a statement on Aug. 13.
"While the Board conducts its review of previously received proposals and other proposals it expects to receive, our entire team remains focused on safely and responsibly executing across all of our operations," he added.
U.S. Steel said it had no set timeline for completing reviews of the offers. It also did not say which assets might be of interest or who potential buyers might be. And no transaction was guaranteed, the company added.
The company said it was entering the review process from a position of strength, given its strong balance sheet and a "best-in-class" electric-arc-furnace (EAF) mill, a reference to Big River Steel.
The decision to explore a sale comes after U.S. Steel said it had received "multiple unsolicited proposals" for "certain production assets" as well as for the "whole company."
The steelmaker had previously discussed a potential sale of the blast furnaces at its Granite City Works near St. Louis to SunCoke Energy. No other potential sales had been disclosed.
Cliffs Offer Rejected
At least one of the suitors is known.
Cliffs said that it had on July 28 offered to buy all of U.S. Steel's outstanding shares at $35 apiece. The Cleveland-based steelmaker, which valued the deal at $10 billion, said that would have represented a 43% premium to U.S. Steel's share price.
"After two weeks without any substantive engagement from U.S. Steel with respect to the economic terms contained in our compelling proposal, U.S. Steel's board of directors rejected our proposal, calling it 'unreasonable,'" Cliffs chairman, president and CEO Lourenco Goncalves said in a statement on Sunday.
"As such, I believe it necessary to now make our proposal public to help expedite substantive engagement between our two companies," he added.
Cliffs said its board had unanimously approved the transaction. Part of the logic of the deal: It would have made Cliffs one of the 10 largest steelmakers in the world, according to an investor presentation.
That list is currently dominated by mills based in China. Only a handful are based outside of China. Notably, ArcelorMittal, which is headquartered in Luxembourg. Nippon Steel, which is based in Japan. And Posco, which is based in South Korea.
Cliffs said combining with U.S. Steel would have given it annual North American shipments of 25.9 million tons, making it bigger than Nucor, which is currently the biggest steelmaker in the region.
The company also stressed that its offer had the support of the Untied Steelworkers (USW) union, which represents unionized workers both there and at U.S. Steel.
USW International president Thomas Conway backed that up in a letter dated Aug. 3.
"The USW will not endorse anyone other than Cliffs for such a transaction," Conway said of a potential deal for U.S. Steel.
"Different from typical acquirers, Cliffs did not cut union jobs when it bought AK Steel and ArcelorMittal USA, but rather significantly increased the union workforce," he added.
Recall that Cliffs in 2020 acquired both AK and AM USA. Those deals catapulted it from being primarily an iron ore mine and blast furnace pellet producer to being one of the largest sheet mills in North America and the largest US supplier to the automotive industry.
Other Steel M&A
U.S. Steel joins Evraz North America in announcing a formal sales process.
Recall that Evraz announced last year that it was seeking offers for its mills in the US and Canada. No sale has occurred to date.
Other steelmaking assets are rumored to be for sale. The companies in question, however, have not disclosed any official sales processes.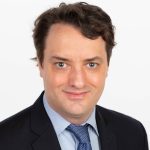 Latest in Steel Mills